Desctiption
Specifications
Arc Vector
Arc Vector is a British electric motorcycle company that was founded in 2018. The company aims to create innovative, high-performance electric motorcycles that combine cutting-edge technology with exceptional design and engineering.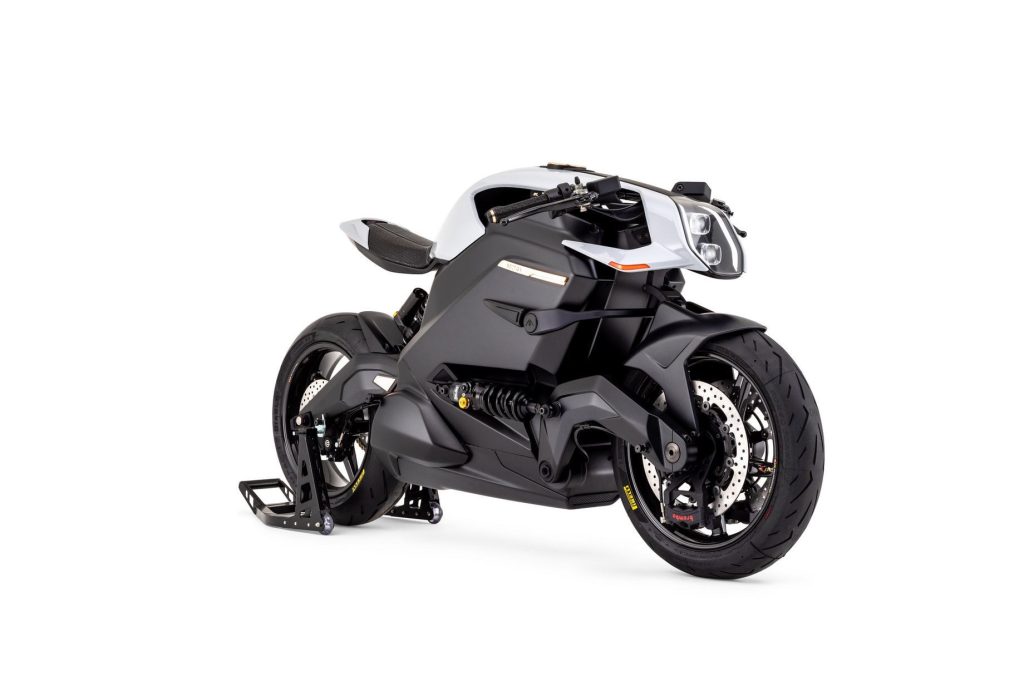 The Arc Vector is the company's first production model, and it features a unique carbon fiber monocoque chassis, hub-centered steering, and a powerful electric motor. The motorcycle has a range of up to 270 kilometers on a single charge and can reach a top speed of 241 kilometers per hour. It also features advanced rider aids such as a heads-up display helmet, haptic feedback, and a range of sensors that monitor the motorcycle's performance in real time.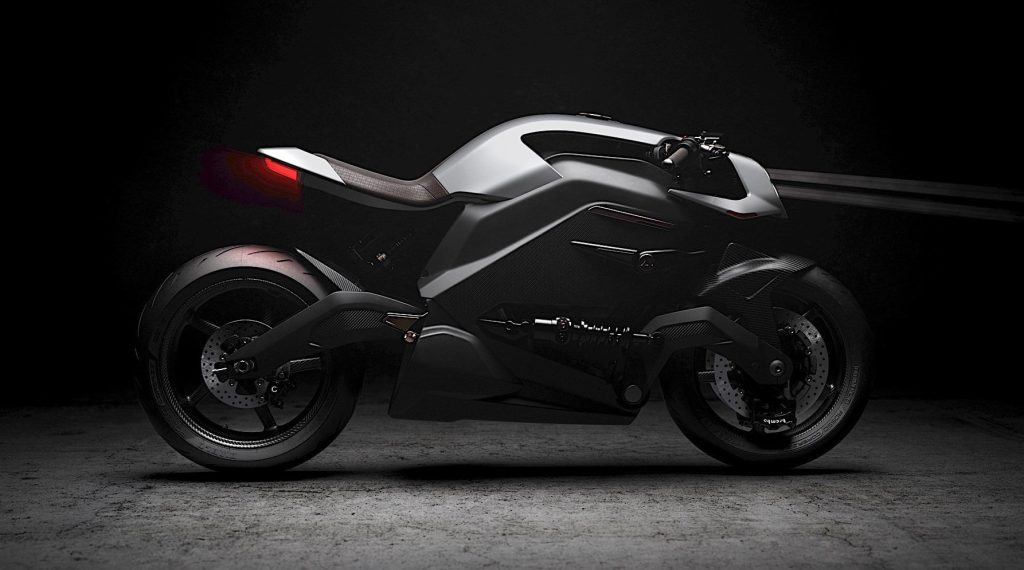 The Arc Vector has received critical acclaim for its innovative design and advanced technology. It has won several awards, including the Best Electric Motorcycle at the 2019 EICMA Motorcycle Show in Milan, Italy. However, due to financial difficulties, the company announced in 2020 that it would be suspending production of the Vector and entering administration. It is unclear at this time whether production of the motorcycle will resume.
| | |
| --- | --- |
| Features | |
| – ABS | |
| – Traction Control | |
| – Adaptive Regen | |
| – Unique Arc Front End Suspension | |
| – Hub center steering for additional stiffness | |
| – High-Efficiency LED Lighting | |
| – Different Selectable Ride and Environment Modes | |
| | |
| Similar Motorcycles | |
| Colors | |
| Dark Grey | |
| | |
| Technical Specifications | |
| Vehicle Type | Motorcycle |
| Fuel | Electric |
| Engine Starting | Electric Start |
| Transmission | Clutchless Single Gear Transmission |
| Acceleration | 0-100km/h in 3.2 s |
| Top Speed | 241 km |
| Seat | Bespoke colors and finish across the seat |
| | |
| Range | Up to 270  km |
| Charging Time | |
| | |
| Charging time : | 40 mins |
| | |
| Electricals | |
| Battery | 16.8kWh Battery |
| Charger | CCS DC Charger |
| Head Lamp | Advanced intelligent LED lighting means high performance for seeing the path ahead |
| Tail Lamp | LED |
| | |
| Brakes | |
| Front Brake | Brembo Style Brake Calipers and Disc |
| Rear Brake | Brembo Style Brake Calipers and Disc |
| | |
| Chassis and Suspension | |
| Frame | The monocoque, Built-in full carbon fiber, reduce mass, whilst maximizing space and structural strength |
| Front Suspension | Ohlins TTX suspension, Direct connection scissors, and upper wishbone give the rider ultimate control and feeling. Carbon upright doubles as fender and control arm |
| Rear Suspension | Ohlins TTX suspension |
| | |
| Tires | |
| Wheels / Rim | Alloy |
| | |
| Dimensions | |
| Length x Width x Height | — x — x — mm |
| Seat Height | 840 mm |
| Wheelbase | 1450 mm |
| | |
| Accessories | |
| Arc Zenith helmet | |
| Arc Origin | |
| | |
| --- | --- |
| Brand | Arc |
| Model | Vector |
| Motor power | Electric |
| Charging time, hours | 0.4 |
| Electrical Acceleration, 0-100 km/h | 3.2 |
| Top Speed, km/h | 241 |
| Weight, kg | 220 |
| Power reserve, km | 270 |