Desctiption
Specifications
Aston Martin Rapide E
After Aston Martin announced that its first commercial electric car will be called the Rapide E and will be produced at a new plant in Wales, the British manufacturer of sports luxury has published several teaser images of the novelty and revealed its main technical specifications.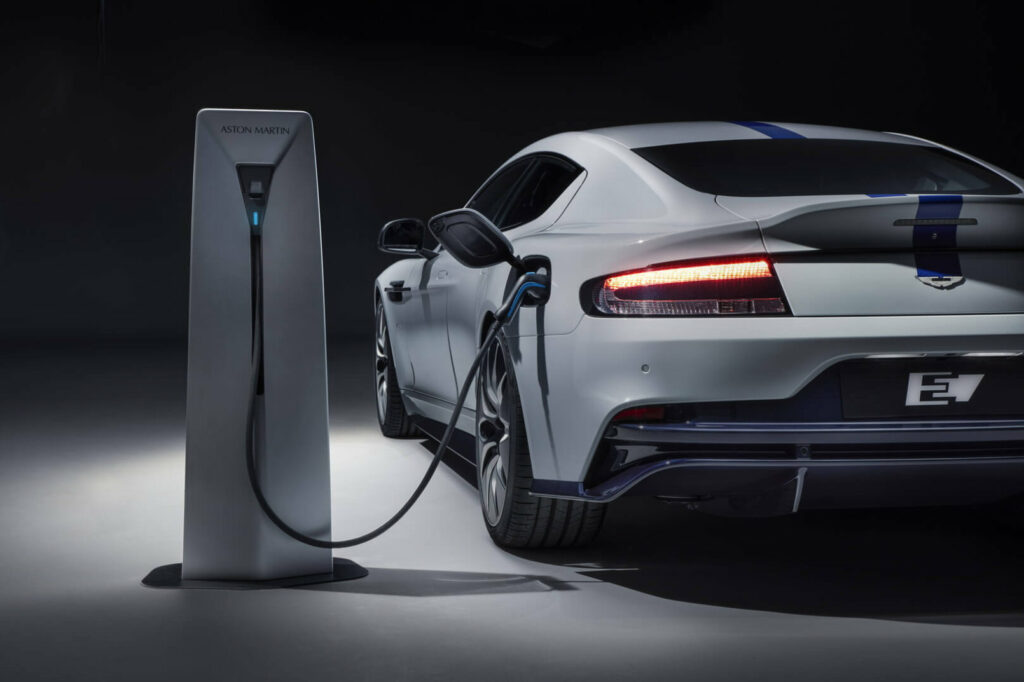 Thus, Aston Martin Rapide E is a large rear-wheel drive sedan with two electric motors, producing a total of 610 hp and 950 Nm. The lithium-ion battery, which has taken the place of the gasoline V12, includes more than 5,600 18650 finger-cell batteries. The capacity is relatively small – 65 kilowatt-hours, but it should be enough for 320 kilometers on the WLTP cycle. What is no less important for a car of this class, the Rapide E is able to drive a lap around the Nürburgring without losing its declared power, even with an incomplete battery. In addition, like the Porsche Taycan, the first electric Aston is equipped with an 800-volt system and supports a charging current of over 100 kilowatts. In terms of acceleration dynamics, Rapide E noticeably surpassed the gasoline Rapide: the electric car picks up 96 km / h in less than 4 seconds, while the "charged" 603-horsepower Rapide AMR makes a hundred in 4.4 seconds. However, the top speed of the latter reaches 330 km/h against 250 km/h of the Rapide E.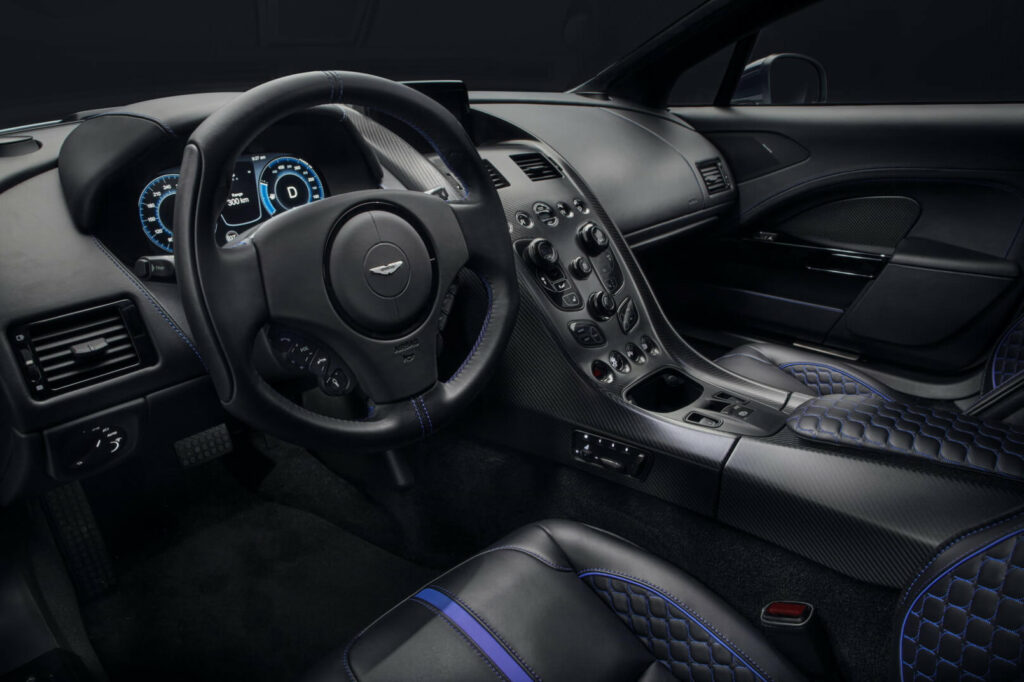 Though the electric sports car is created on the basis of fuel, a simple change of the power unit is not enough. Aston Martin and its partner engineering firm Williams Advanced Engineering worked on the aerodynamics of the body, suspension, and chassis so that the Rapide remains a real Aston.
Technical Specifications
Production period
Drive
Rear
Acceleration to 100 km/h
4.1 s
Driving power
610 hp.
Top speed
250 km/h
Electric range
322 km
Battery capacity
65 kWh
Electric motors
2
Maximum torque
950 N*m
Body
Number of seats
4
Length
5020 mm
Width
1929 mm
Height
1360 mm
Technical Specifications
Production period
Drive
Rear
Acceleration to 100 km/h
4.1 s
Driving power
610 hp.
Top speed
250 km/h
Electric range
322 km
Battery capacity
65 kWh
Electric motors
2
Maximum torque
950 N*m
Body
Number of seats
4
Length
5020 mm
Width
1929 mm
Height
1360 mm
| | |
| --- | --- |
| Brand | Aston Martin |
| Model | Rapide E |
| Body Style | Sedan |
| Car Engine | electric |
| Motor power | 610 |
| Maximum Torque, Nm | 950 |
| Battery Energy, kWh | 65 |
| Power reserve (NEDC/EPA/WLTP), km | - / - / 322 |
| Level Charging (230/400/DC), hours | - / 3.0 / 0.40 |
| Electrical Acceleration, 0-100 km/h (0-62.1 mph) in sec | 4.1 |
| Top Speed, km/h | 250 |