Desctiption
Specifications
Audi R8 e-tron
The Audi R8 e-tron coupe is equipped with two electric motors on the rear axle with a combined output of 456 hp and 920 Nm. The capacity of lithium-ion battery traction is 92 kW∙h, this should be enough for 450 km of run. The electric car accelerates from a place to 100 km/h in 3,9 seconds, but the maximum speed due to the fixed gear ratio is limited to 250 km/h, which is obscenely low by supercar standards. 
In addition, Audi, it seems, did not seek to promote the electric supercar on the market: the car was not included in the online configurators, and you can buy it only in the showroom at the company's headquarters in Ingolstadt. That's the result: less than a hundred marketable cars were produced in a year and a half. From all appearances, the history of this model is completed.
However, Audi is not going anywhere away from an electric future: after the diesel gate, the development of this area is a priority for Volkswagen. But first of all, relatively mass models should enter the market. And then, we'll see if we can get our hands on an electric supercar again.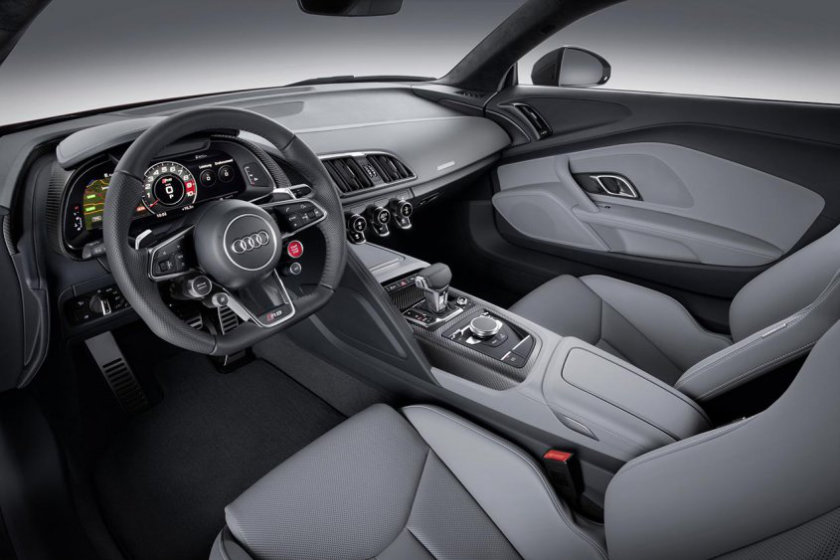 Technical Specifications
Production period
2015 – 2015
Drive
Rear
Acceleration to 100 km/h
3.9 sec
Engine type
340  kW
Top speed
249 km/h
Electric range
450 km
Battery capacity
92 kWh
Maximum torque
919  N*m
Body
Number of seats
2
Length
4440
Width
1904
Height
1252
Wheelbase
2650
Width of front wheels
1638
Rear wheel span
1595
Cargo area
100 lt.
Clearance (height of ground clearance),
104 mm
Front wheels
235/35 R19
Tire Reviews for
295/30 R19
| | |
| --- | --- |
| Brand | Audi |
| Model | R8 e-tron |
| Body Style | Cupe |
| Car Engine | Electric |
| Motor power | 340  |
| Maximum Torque, Nm | 919  |
| Battery Energy, kWh | 92 |
| Power reserve (NEDC/EPA/WLTP), km | - / - / 450 |
| Level Charging (230/400/DC), hours | - / - / 2 |
| Electrical Acceleration, 0-100 km/h (0-62.1 mph) in sec | 3.9 |
| Top Speed, km/h | 249 |