Desctiption
Specifications
Citroen Ami
The French manufacturer Citroen showed twenty eco-friendly Ami cars with an original design. In February 2020, this model became part of the Free2Move carsharing fleet.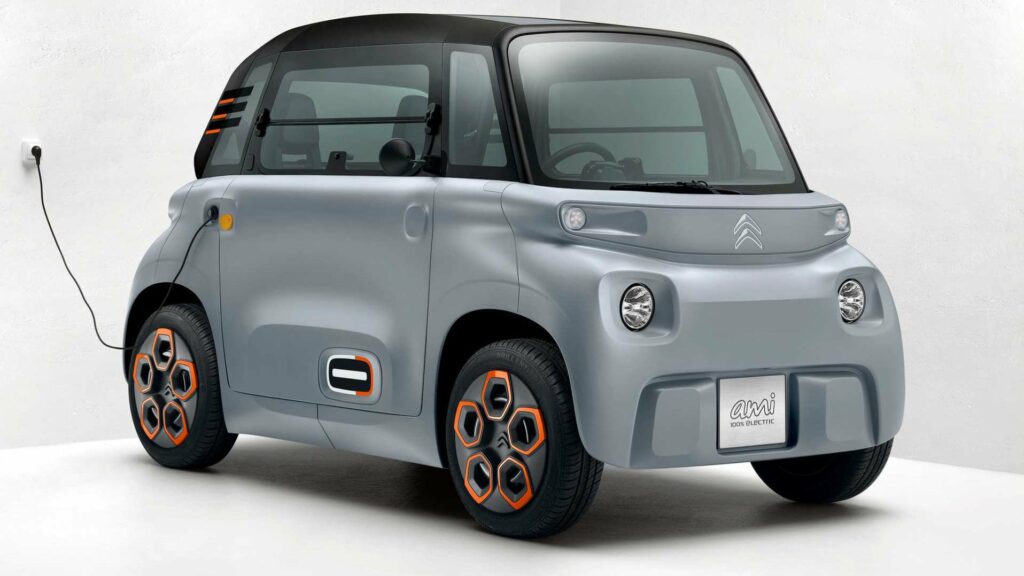 The unusual design of electric cars, according to experts, should attract future buyers. The compact size allows you to attribute this model to the category of quads. The weight of the electric car is 485 kilograms, while the length, width, and height ratios are 2410, 1390, and 1520 millimeters, respectively.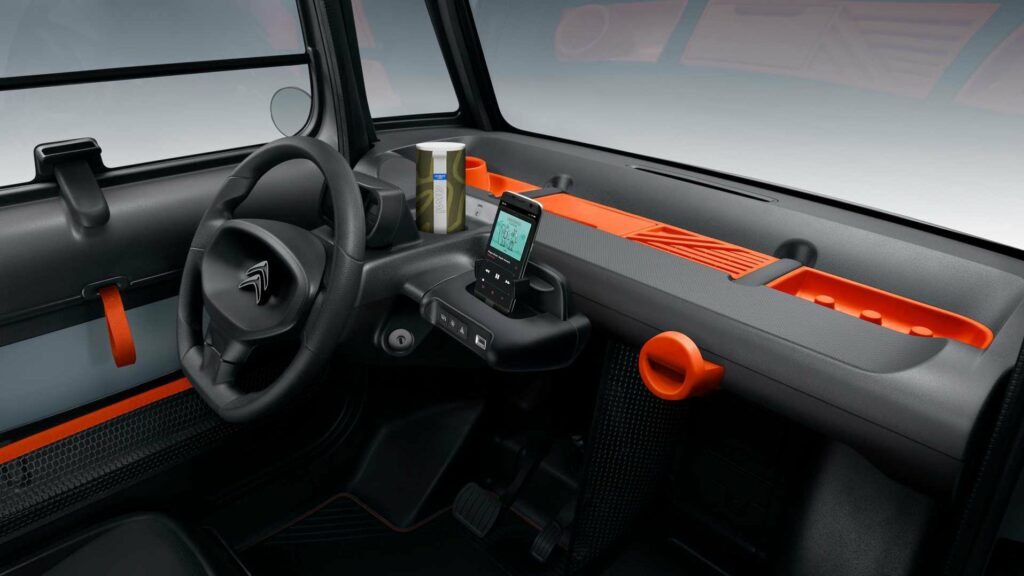 The French manufacturer has equipped the new model with a battery with a capacity of 5.5 kWh. Mileage of the car on a single charge reaches 70 kilometers. The capacity of the electric motor is limited to an indicator of eight horsepower. Thanks to this, the car can travel at a maximum speed of 45 kilometers per hour. This is enough for comfortable driving in the city.
| | |
| --- | --- |
| Citroen Brand | |
| Model | AMI |
| Generation | AMI electric |
| Modification (engine) | 5.5 kWh (8 hp) |
| Start of production | 2020 |
| Powertrain architecture | Electric car |
| Body type | Hatchback |
| Number of seats | 2 |
| Number of doors | 2 |
| Performance | |
| Fuel | Electricity |
| Top speed | 45 km/h |
| Power-to-weight ratio | 60.6 kg/hp, 16.5 hp/tonne |
| Electric cars | |
| Battery capacity | 5.5 kWh |
| Electric range | 70 km |
| Electric Motor | 1 |
| Electric motor power | 8 hp |
| System power | 8 hp |
| | |
| Volume and weight | |
| Curb weight | 485 kg |
| Dimensions | |
| Length | 2410 mm. |
| Width: | 1390 mm. |
| Height | 1520mm. |
| Turning diameter | 7.2 m. |
| Transmission, brakes and suspension | |
| Drive architecture | A single electric motor drives the front wheels. |
| Drive | Front wheel drive |
| Disk size | 14 |
| | |
| --- | --- |
| Brand | Citroen |
| Model | Ami |
| Car Engine | electric |
| Motor power | 5.5 |
| Power reserve (NEDC/EPA/WLTP), km | - / - / 70 |
| Top Speed, km/h | 45 |