Desctiption
Specifications
Emmo Zone GTS
The Emmo Zone GTS is an electric scooter model manufactured by Emmo, a Canadian electric vehicle company. The Emmo Zone GTS is designed as a high-performance electric scooter with an emphasis on speed and power.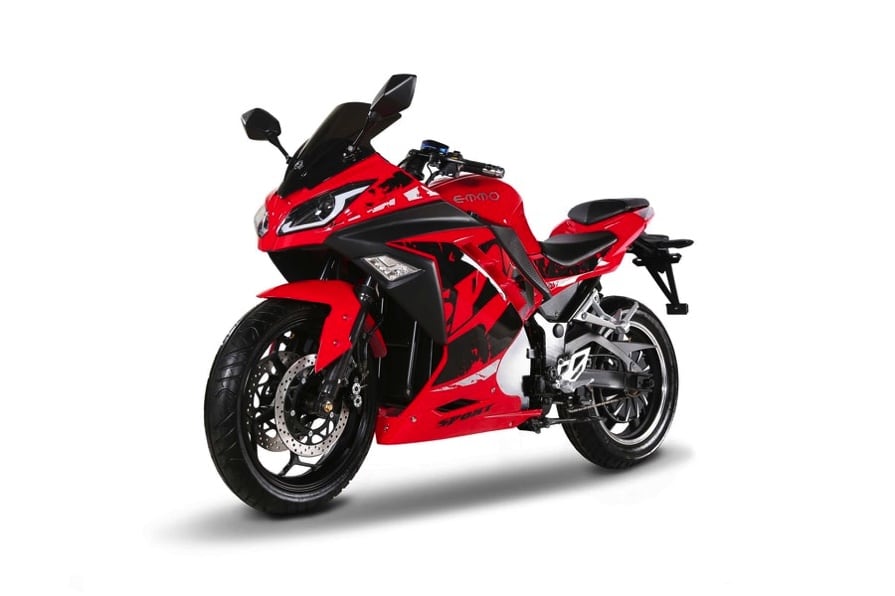 The Emmo Zone GTS is powered by a 72V100Ah lithium-ion battery and has a maximum range of up to 150 kilometers on a single charge. The scooter is equipped with a powerful electric motor that can reach speeds of up to 35 kilometers per hour, making it suitable for use on city streets and other low-speed roads.
The Emmo Zone GTS is also equipped with an advanced suspension and braking system to ensure a smooth and safe ride. The scooter is equipped with a front and rear disc brake system as well as a dual hydraulic suspension that can handle bumps and provide a comfortable ride.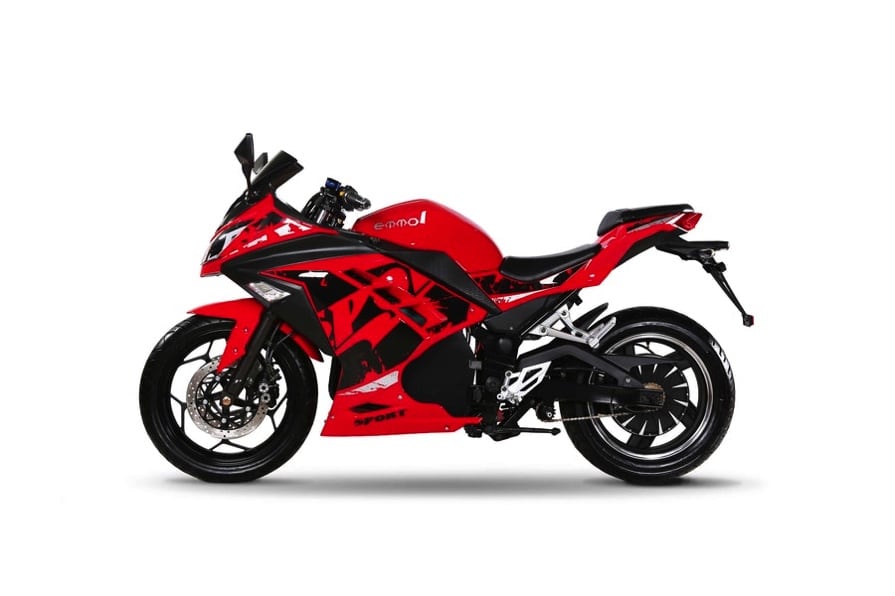 Other features of the Emmo Zone GTS include LED headlights, turn signals, and a digital display that shows speed, battery level, and other important information. The scooter also has a compartment under the seat for storing small items.
Overall, the Emmo Zone GTS is a high-performance electric scooter that is suitable for those looking for a fast and powerful mode of transportation for short to medium-distance rides. However, it is important to note that the use of electric scooters on public roads may be subject to local laws and regulations, so it is important to check the rules and requirements in your area before using an electric scooter on the road.
| | |
| --- | --- |
| Battery | 772V45Ah SLA; 72V30Ah Li; 72V50Ah Li; 72V60Ah Li; 72V80Ah Li; 72V100Ah Li |
| Charger | Output: DC 88.2V~5A |
| Battery | 72V/45Ah Sealed Gel Lead-Acid or Lithium |
| Range | 60-65 km (72V45Ah SLA); 50-60 km (72V30Ah Li); 70-80 km (72V50Ah Li); 85-90 km (72V60Ah Li); 115-125 km (72V80Ah Li); 140-150 km (72V100Ah Li)*‍ |
| Charging Time | 4 – 10 Hours |
| Climbing Angle | 28 Degrees |
| Color | Black; White; Red; Green |
| Dimension (LxWxH) | 210 x 85 x 134 (cm) |
| Front Brake | Hydraulic Dual Disc Brake |
| Lights & Signals | Ultra Bright LED Headlight (High/Low Beam), LED turning Siganls, LED Brake Light, LED Tail Light |
| Load Capacity | 250 kgs |
| Lock & Alarm System | Remote Alarm/ Remote Starter/ Key Ignition/ Steering Lock/ Motor Lock |
| Meter & Indicator | LCD Speedometer, Odometer, Battery Voltage Indicator, Light/Signal Indicator |
| Motor | 500W Continuously QS Motor |
| Rear Brake | Hydraulic Disk Brake |
| Optional Accessories | Saddle Boxes (Rack Required) |
| Travel Range | 140-150 km |
| Tire Size | 110/70-17 Front, 120/80-16 Rear. Heavy Duty Tubeless |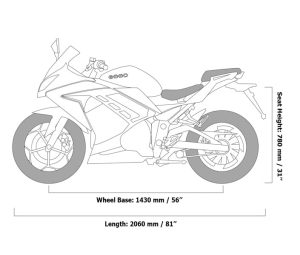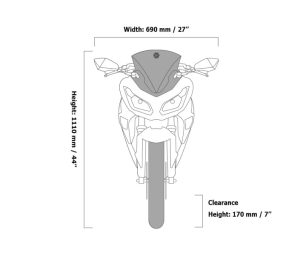 | | |
| --- | --- |
| Brand | Emmo |
| Model | Zone GTS |
| Motor power | Electric |
| Maximum power, kW/h | 7.2 |
| Battery type | Lithium Ion 72V100Ah |
| Charging time, hours | 7.0 |
| Top Speed, km/h | 35 |
| Weight, kg | 120 |
| Power reserve, km | 150 |