Desctiption
Specifications
Emmo Zone S
Emmo Zone S is an electric scooter model manufactured by Emmo, a Canadian electric vehicle company. Emmo Zone S is designed as a light and compact electric scooter, which is suitable for urban travel and travel short distances.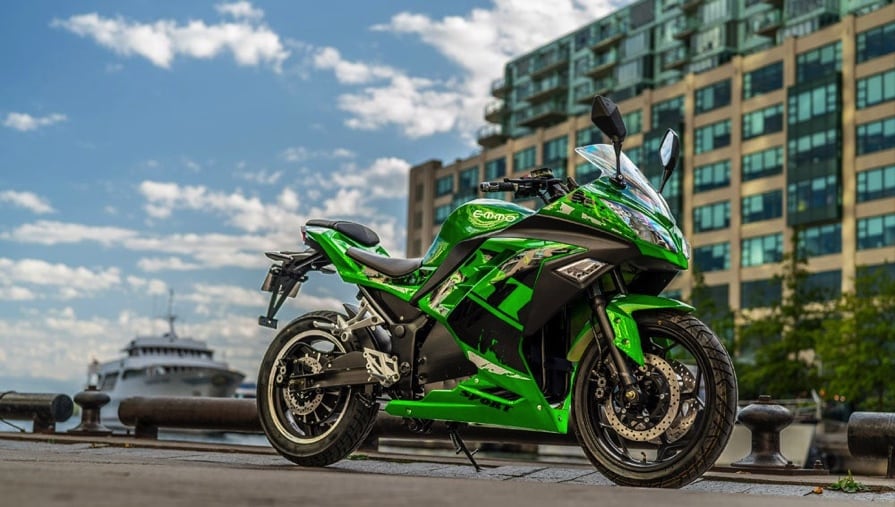 The Emmo Zone S is powered by a lithium-ion battery and has a maximum range of up to 150 kilometers on a single charge, depending on driving conditions and driver weight. The scooter is also equipped with features such as LED headlights, turn signals, and a digital display that shows speed, battery level, and other important information.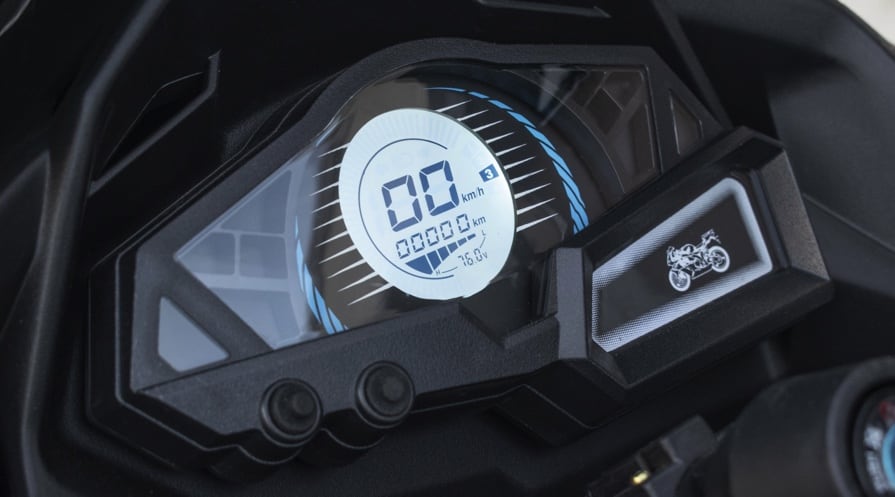 The Emmo Zone S has a top speed of 35 kilometers per hour, making it suitable for use on city streets and other low-speed roads. The scooter is also equipped with a comfortable seat and suspension system for a smooth ride, as well as a storage compartment for small items under the seat.
All in all, the Emmo Zone S is a practical and affordable electric scooter option for those looking for a comfortable and environmentally friendly mode of transportation for short-distance rides.
| | |
| --- | --- |
| Color | Black; White; Red; Green |
| Dimension (LxWxH) | 210 x 85 x 134 (cm) |
| Wheel Size | 110/70-17 front, 120/80-16 back. Heavy Duty Tubeless |
| Net Weight | 120 kg |
| Travel Range | 35-45 km (72V20Ah SLA); 50-60 km (72V30Ah Li); 70-80 km (72V50Ah Li); 85-90 km (72V60Ah Li); 115-125 km (72V80Ah Li); 140-150 km (72V100Ah Li)*‍ |
| Charging Time | 4 – 10 Hours |
| Climbing Angle | 28 Degrees |
| Load Capacity | 250 kg |
| Motor | 500W Continuously QS Motor |
| Battery | 72V/20 SLA; 72V/30Ah Lithium; 72V/50Ah Lithium; 72V/60Ah Lithium; 72V/80Ah Lithium; 72V/100Ah Lithium |
| Charger | Output: DC 88V~2.5-2.8A (72V20Ah SLA) |
| Front Brake | Hydraulic Disc Brake |
| Rear Brake | Hydraulic Disc Brake |
| Lock System | Remote Alarm / Remote Starter / Key Ignition Lock / Steer Lock / Motor Lock |
| Meter & Indicator | LCD Speedometer, Odometer, Battery Strength Indicator, Light Indicator |
| Lighting System | Ultra Bright LED Headlight w/High Beam, LED Turning Signals, LED Brake Light, LED Tail Light |
| Storage | N/A |
| Extra Storage | Optional Saddle boxes available (rack required). |
| Limited Speed | 35 km/h |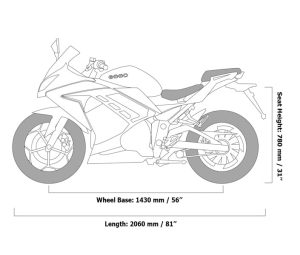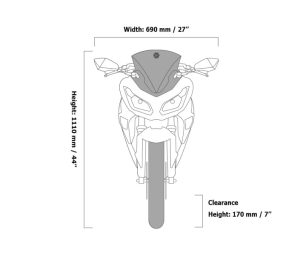 | | |
| --- | --- |
| Brand | Emmo |
| Model | Zone S |
| Motor power | Electric |
| Maximum power, kW/h | 7.2 |
| Battery type | 72V/100Ah Lithium |
| Charging time, hours | 7.0 |
| Top Speed, km/h | 35 |
| Weight, kg | 120 |
| Power reserve, km | 150 |