Desctiption
Charging speed of the car
Honda EV Cub
A new model of the urban electric scooter EV-Cub Concept, the concept of which was presented two years ago, will go into production. An important difference of this model will be not only the ease of operation but also a new compact removable battery installed in the lower part of the frame, which can be recharged from a standard outlet. The highlight of the EV-Cub Concept is an electric scooter built with an interesting combination of the classic Super Cub design and modern technology using ultra-quiet electric motors as a drivetrain.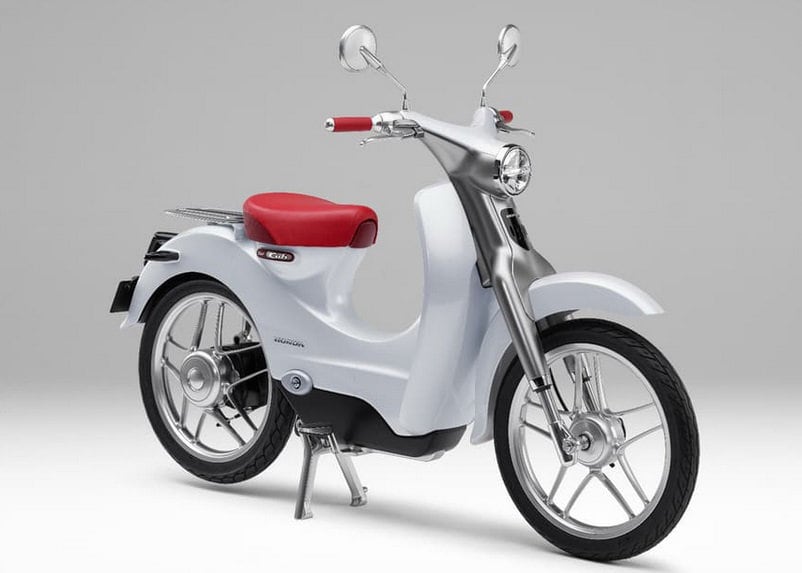 Honda's electric drive single-seat EV-Cub scooter will replace the 50 cc gasoline engine on the popular Super Cub model, of which this Japanese manufacturer has made more than 87 million units since 1958. According to some publications on the Internet, the novelty may use a power unit that develops 3.8 hp. (2.8 kW) over a range of 34 km at about 30 km/h on level ground. One would hope that by the time production starts, Honda will still choose a more powerful drive, given that EV-Neo technology will be almost 10 years old by 2018.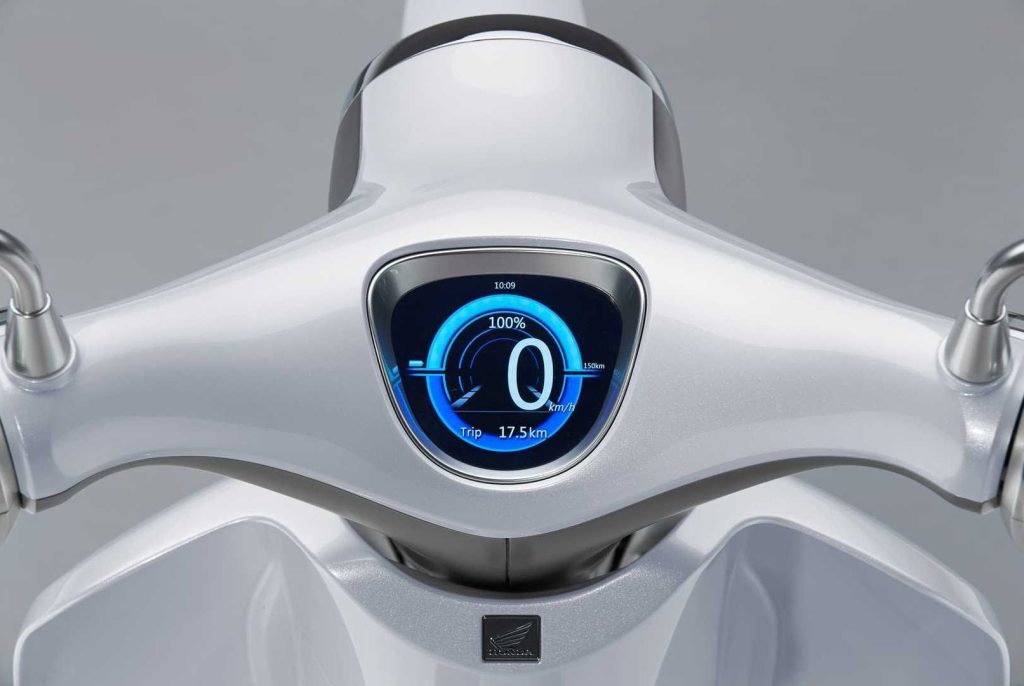 In a recent interview, Takahiro Hachigo, Honda's president and CEO, said that "since two-wheelers are a major mode of transportation around the world, Honda's easy-to-use electric scooter will be a worthy answer to the growing need for fuel." According to him, the EV-Cub is planned to reach a top speed of 72 km/h and to charge up to 80% of its total capacity in just one hour. In addition, the novelty will have a very decent battery replacement interval of 50 thousand km.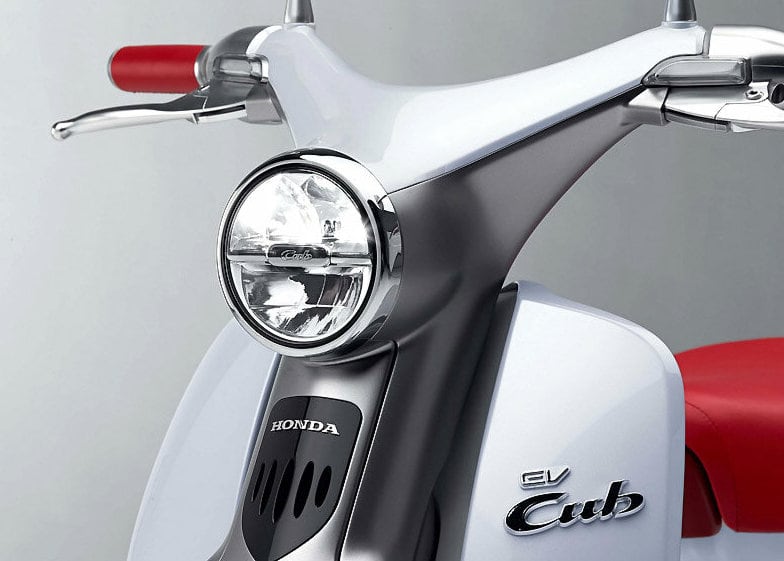 Potential consumers cannot help but rejoice at the fact that the conservative giant Honda finally saw fit to update the scooter Super Cub, and this time make it electric, and with a drive on each wheel. These days, it already looks a little like a fanciful idea, especially since Honda engineers always have very interesting solutions up their "sleeves." So far, there is no data on the main characteristics, or whether the production scooter will keep the name Super Cub or be called something more similar to the EV Cub. The main thing is that the developers promised that the novelty will be "as functional and comfortable" as the Super Cub.
| | |
| --- | --- |
| Brand | Honda |
| Model | EV Cub |
| Motor power | Electric |
| Maximum power, kW | 3.0 |
| Battery type | LiFePo4 (LFP) |
| Charging time, hours | 2.0 |
| Top Speed, km/h | 65 |
| Weight, kg | 95 |
| Power reserve, km | 40 |