Desctiption
Specifications
Nikola Tre BEV
The Nikola Tre BEV is an electric truck developed by Nikola Corporation, an American company specializing in zero-emission vehicles. The Nikola Tre BEV is a battery electric truck designed for long-haul applications, designed to help reduce emissions and make trucking more environmentally friendly.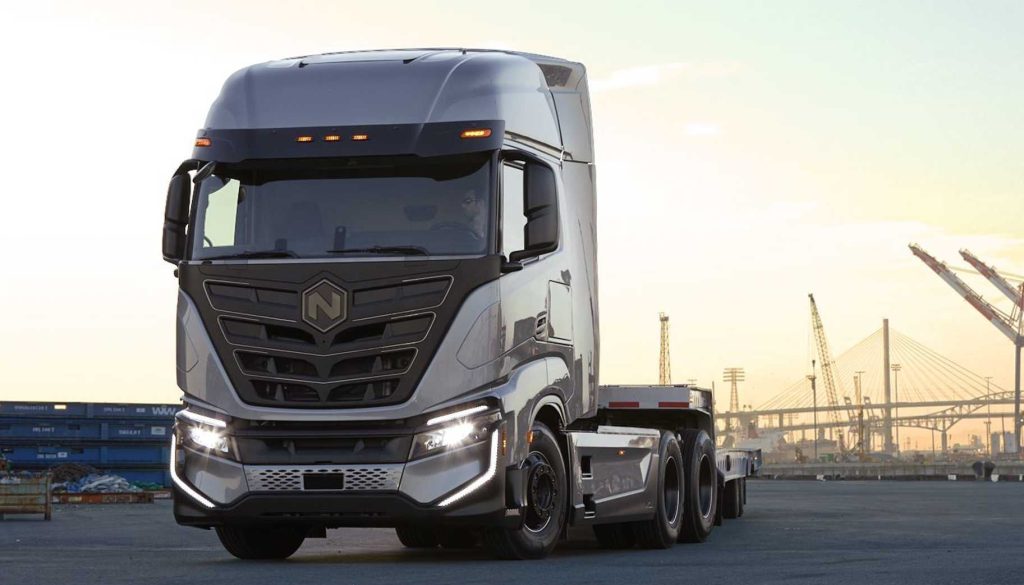 The Nikola Tre BEV is powered by a 753 kW electric motor and can travel up to 563 km on a single charge, depending on battery configuration. The truck is equipped with regenerative braking technology, which helps to charge the batteries while the vehicle is in motion, further increasing its efficiency.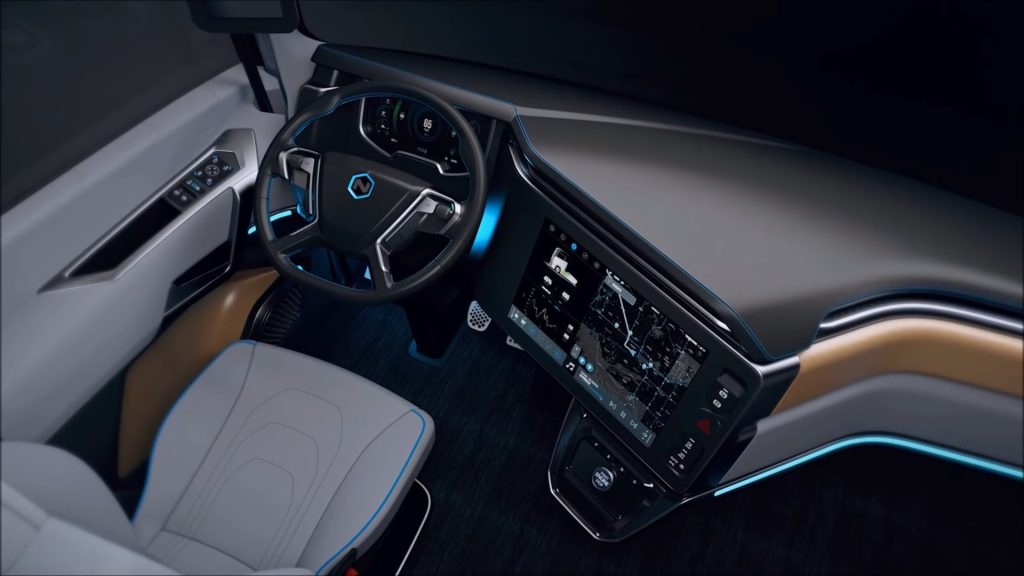 The Nikola Tre BEV is also equipped with a number of advanced technologies aimed at improving safety and efficiency, including an advanced driver assistance system, a suite of sensors and cameras, and an advanced telematics system that provides real-time information on vehicle operation and location.
Overall, the Nikola Tre BEV represents a significant step forward in green transportation for the trucking industry, offering a cleaner, quieter, and more efficient alternative to traditional diesel trucks.
| | |
| --- | --- |
| Brand | Nikola |
| Model | Tre BEV |
| Car Engine | electric |
| Maximum Torque, Nm | 978 |
| Battery Energy, kWh | 753 |
| Power reserve (NEDC/EPA/WLTP), km | - / - / 563 |
| Level Charging (230/400/DC), hours | - / 2.0 / - |
| Top Speed, km/h | 120 |