Desctiption
Specifications
ZERO DS ZF 13.0
The ZERO DS ZF 13.0 is an electric motorcycle model manufactured by Zero Motorcycles.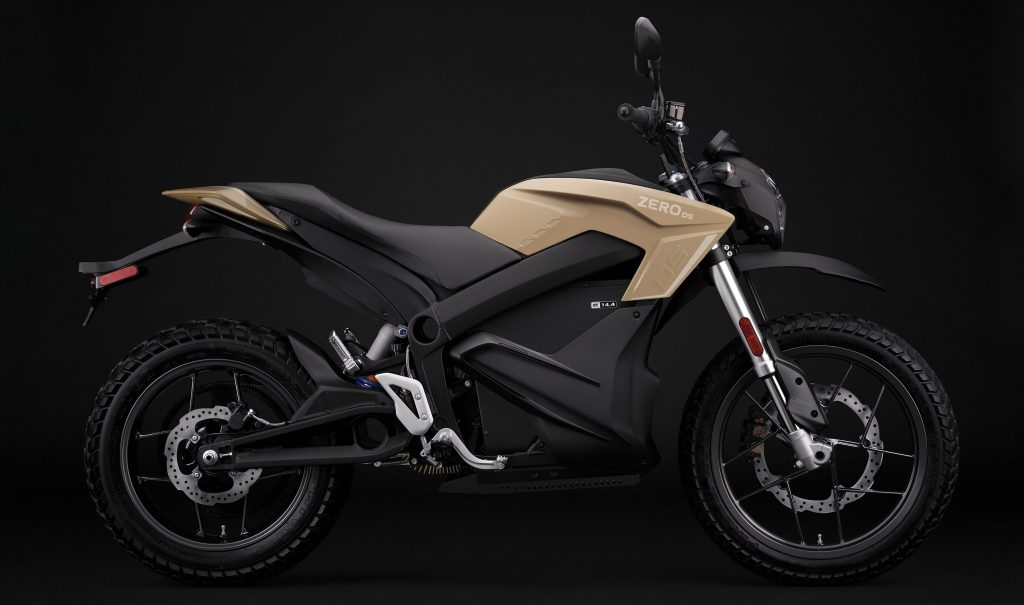 It is equipped with a 13.0 kWh battery and a powerful electric motor, allowing it to accelerate quickly and reach a top speed of about 158 km/h. The DS ZF 13.0 also has a range of about 237 km in the city and 78 miles (126 km) on the highway, depending on factors such as driving style and terrain.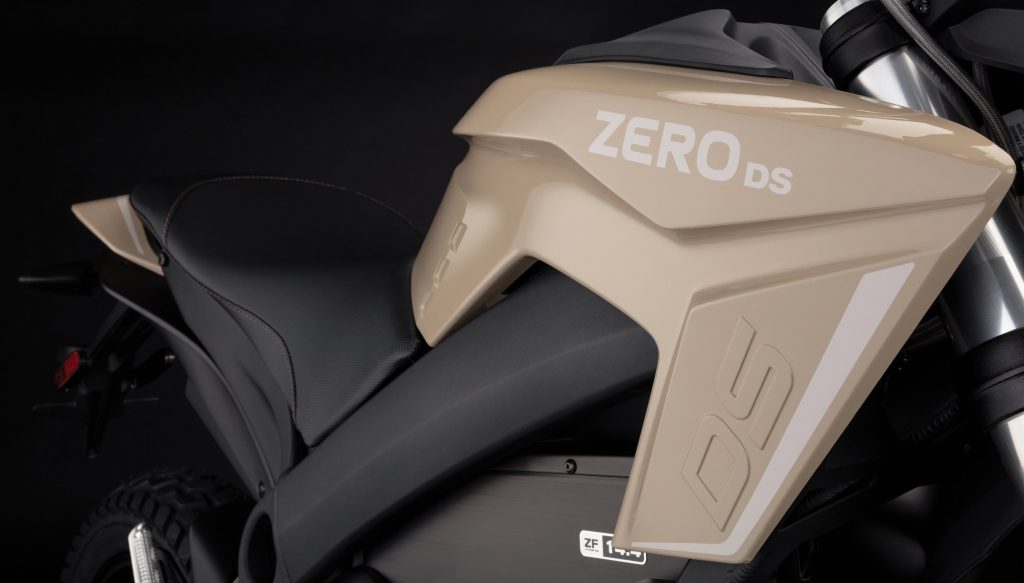 In addition, the DS ZF 13.0 features regenerative braking to charge the battery while slowing down, and several ride modes to customize the bike's performance to suit rider preference. It also has a comfortable upright riding position and a versatile design that makes it suitable for both off-road and light off-road riding.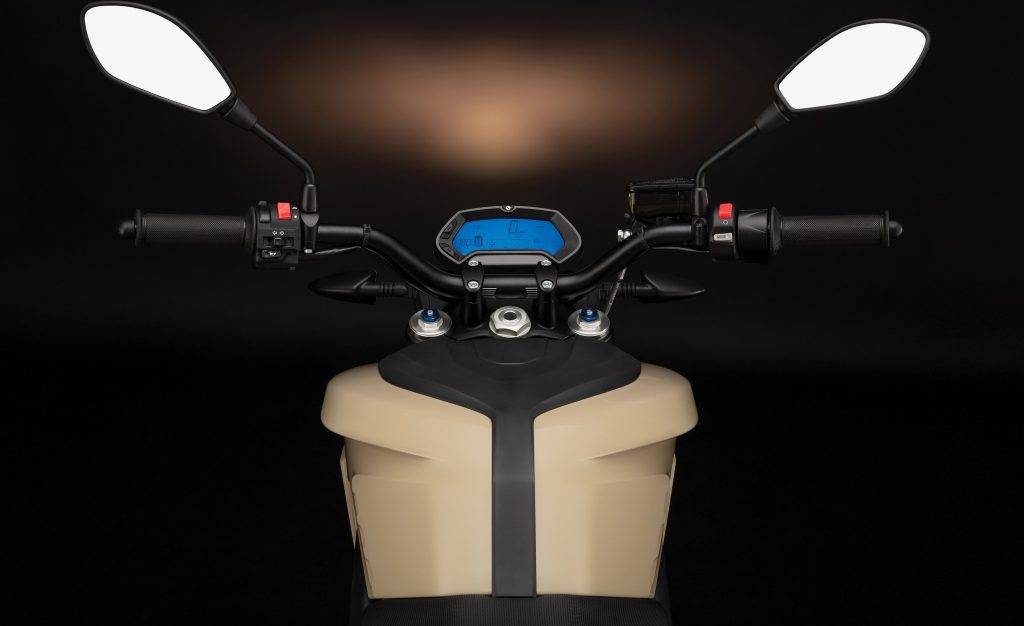 The DS ZF 13.0 is a popular choice for hikers and travelers who want a quiet, efficient, and environmentally friendly bike that can handle a variety of conditions. It is also relatively lightweight and easy to handle, making it suitable for riders of varying skill levels.
| | |
| --- | --- |
| Range | ZERO DS ZF13.0 |
| | |
| City | 147 miles (237 km) |
| Highway, 55 mph (89 km/h) | 88 miles (142 km) |
| Combined | 110 miles (177 km) |
| Highway, 70 mph (113 km/h) | 70 miles (113 km) |
| Combined | 95 miles (153 km) |
| | |
| Motor | |
| | |
| Peak torque | 81 ft-lb (110 Nm) |
| Peak power | 60 hp (45 kW) @ 5,300 rpm |
| Top speed (max) | 98 mph (158 km/h) |
| Top speed (sustained) | 85 mph (137 km/h) |
| Type | Z-Force® 75-7 passively air-cooled, high efficiency, radial flux, interior permanent magnet, brushless motor |
| Controller | High efficiency, 550 amp, 3-phase brushless controller with regenerative deceleration |
| | |
| Power system | |
| | |
| Power pack | Z-Force® Li-Ion intelligent integrated |
| Max capacity | 13.0 kWh |
| Nominal capacity | 11.4 kWh |
| Charger type | 1.3 kW, integrated |
| Charge time (standard) | 8.9 hours (100% charged) / 8.4 hours (95% charged) |
| With Charge Tank accessory | 2.3 hours (100% charged) / 1.8 hours (95% charged) |
| With one accessory charger | 5.2 hours (100% charged) / 4.7 hours (95% charged) |
| With max accessory chargers | 2.6 hours (100% charged) / 2.1 hours (95% charged) |
| Input | Standard 110 V or 220 V |
| | |
| Drivetrain | |
| | |
| Transmission | Clutchless direct drive |
| Final drive | 90T / 20T, Poly Chain® HTD® Carbon™ belt |
| | |
| Chassis / Suspension / Brakes | |
| | |
| Front suspension | Showa 41 mm inverted cartridge forks, with adjustable spring preload, compression and rebound damping |
| Rear suspension | Showa 40 mm piston, piggy-back reservoir shock with adjustable spring preload, compression and rebound damping |
| Front suspension travel | 7.00 in (178 mm) |
| Rear suspension travel | 7.03 in (179 mm) |
| Front brakes | Bosch Gen 9 ABS, J-Juan asymmetric dual piston floating caliper, 320 x 5 mm disc |
| Rear brakes | Bosch Gen 9 ABS, J-Juan single piston floating caliper, 240 x 4.5 mm disc |
| Front tire | Pirelli MT-60 100/90-19 |
| Rear tire | Pirelli MT-60 130/80-17 |
| Front wheel | 2.50 x 19 |
| Rear wheel | 3.50 x 17 |
| | |
| Dimensions | |
| | |
| Wheelbase | 56.2 in (1,427 mm) |
| Seat height | 33.2 in (843 mm) |
| Rake | 26.5° |
| Trail | 4.6 in (117 mm) |
| | |
| Weight | |
| | |
| Curb weight | 413 lb (187 kg) |
| Carrying capacity | 362 lb (164 kg) |
| | |
| Warranty | |
| | |
| Standard motorcycle warranty | 2 years |
| Power pack warranty | 5 years/unlimited km |
| | |
| --- | --- |
| Brand | ZERO |
| Model | DS ZF 13.0 |
| Motor power | Electric |
| Maximum power, kW | 45 |
| Maximum power, kW/h | 13.0 |
| Maximum torque, Nm | 110 |
| Battery type | Z-Force® Li-Ion intelligent integrated |
| Charging time, hours | 2.3 |
| Electrical Acceleration, 0-100 km/h | 5.7 |
| Top Speed, km/h | 158 |
| Weight, kg | 187 |
| Power reserve, km | 237 |