Desctiption
Specifications
Charging speed of the car
The Zero DSR/BF ZF 14.4 + Power Tank is an electric motorcycle manufactured by Zero Motorcycles. It features a Z-Force 75-7 brushless motor, passive air-cooling, high efficiency, radial flow, an internal permanent magnet, and 116 ft-lb (157 Nm) of torque. The battery pack is a smart modular Z-Force Li-Ion system that provides 14.4 kWh of power, which can be increased to 18 kWh when using the Power Tank accessory.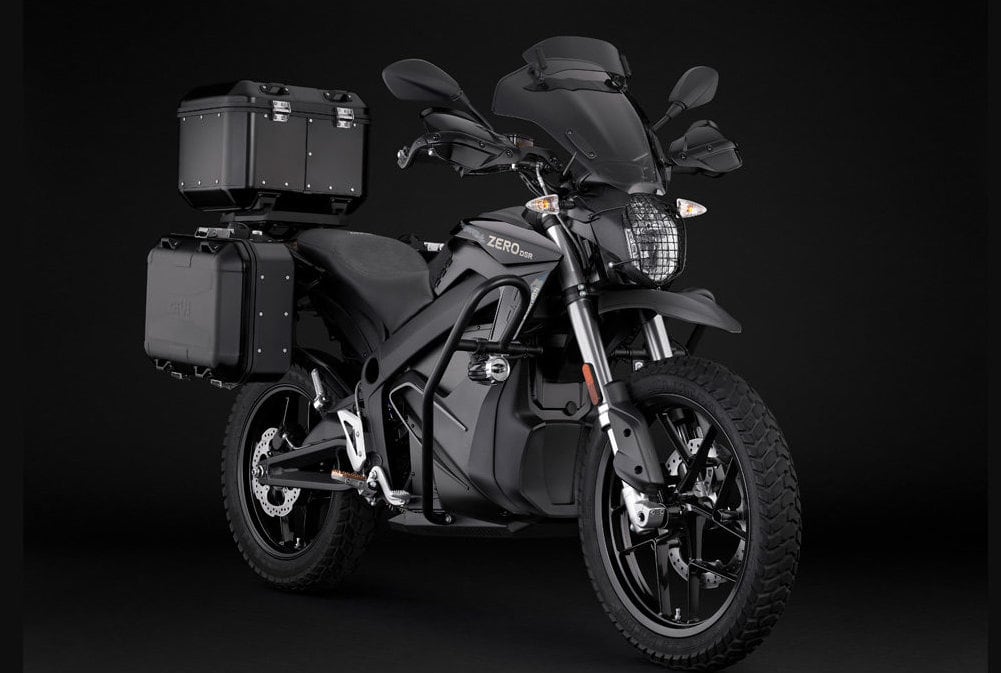 The bike has a top speed of 163 km/h and a range of up to 315 km on a single charge, depending on riding conditions and rider behavior. Its curb weight is 241 kg and the seat height is 33.2 inches.
The Zero DSR/BF ZF 14.4 + Power Tank is equipped with Showa suspension, a J-Juan brake system, and Pirelli Scorpion MT-90 tires. It also features a color touchscreen display with a speedometer, odometer, trip meter, and battery status indicator.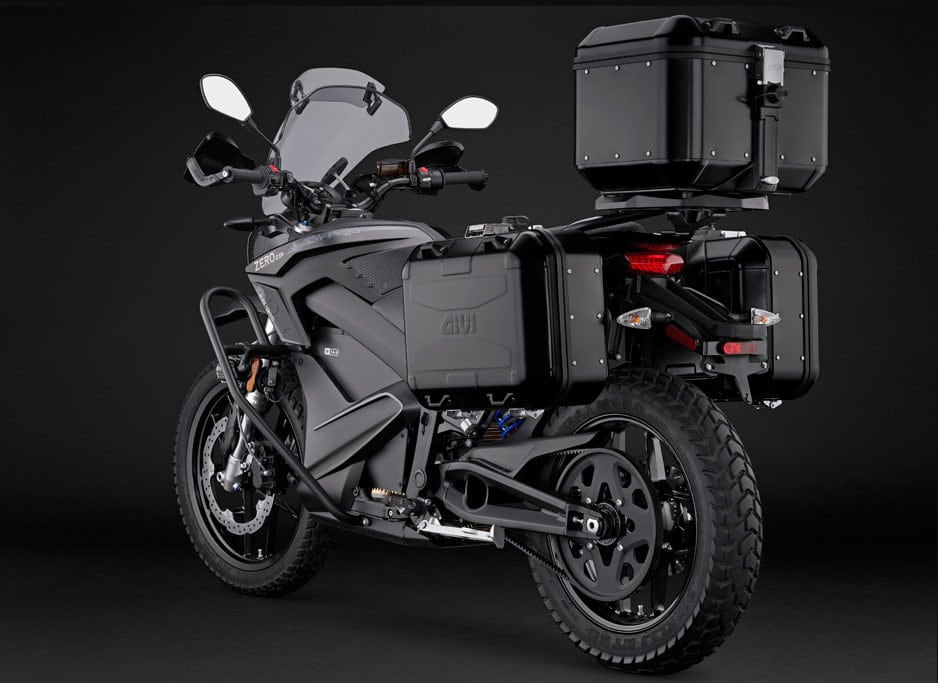 Overall, the Zero DSR/BF ZF 14.4 + Power Tank is a high-performance electric motorcycle designed for both off-road and cross-country riding. Its powerful electric drivetrain and long-range capability offer an environmentally friendly, low-maintenance alternative to traditional gasoline-powered motorcycles, while its modular battery system provides additional flexibility for riders who need more range.
| | |
| --- | --- |
| RANGE | Zero DSR/BF ZF14.4+POWER TANK |
| | |
| City | 196 miles (315 km) |
| Highway, 55 mph (89 km/h) | 110 miles (177 km) |
| Combined | 141 miles (227 km) |
| Highway, 70 mph (113 km/h) | 80 miles (129 km) |
| Combined | 114 miles (183 km) |
| | |
| MOTOR | |
| | |
| Peak torque | 116 ft-lb (157 Nm) |
| Peak power | 70 hp (52 kW) @ 3,500 rpm |
| Top speed (max) | 102 mph (163 km/h) |
| Top speed (sustained) | 90 mph (145 km/h) |
| Type | Z-Force® 75-7R passively air-cooled, high efficiency, radial flux, interior permanent hi-temp magnet, brushless motor |
| Controller | High efficiency, 775 amp, 3-phase brushless controller with regenerative deceleration |
| | |
| POWER SYSTEM | |
| | |
| Power pack | Z-Force® Li-Ion intelligent integrated / Z-Force® Li-Ion intelligent integrated |
| Max capacity | 18.0 kWh |
| Nominal capacity | 15.8 kWh |
| Charger type | 1.3 kW, integrated |
| Charge time (standard) | 12.1 hours (100% charged) / 11.6 hours (95% charged) |
| With Charge Tank option | |
| With one accessory charger | 7.0 hours (100% charged) / 6.5 hours (95% charged) |
| With max accessory chargers | 3.3 hours (100% charged) / 2.8 hours (95% charged) |
| Input | Standard 110 V or 220 V |
| | |
| DRIVETRAIN | |
| | |
| Transmission | |
| Final drive | 90T / 20T, Poly Chain® HTD® Carbon™ belt |
| | |
| CHASSIS / SUSPENSION / BRAKES | |
| | |
| Front suspension | Showa 41 mm inverted cartridge forks, with adjustable spring preload, compression and rebound damping |
| Rear suspension | Showa 40 mm piston, piggy-back reservoir shock with adjustable spring preload, compression and rebound damping |
| Front suspension travel | 7.00 in (178 mm) |
| Rear suspension travel | 7.03 in (179 mm) |
| Front brakes | Bosch Gen 9 ABS, J-Juan asymmetric dual piston floating caliper, 320 x 5 mm disc |
| Rear brakes | Bosch Gen 9 ABS, J-Juan single piston floating caliper, 240 x 4.5 mm disc |
| Front tire | Pirelli MT-60 100/90-19 |
| Rear tire | Pirelli MT-60 130/80-17 |
| Front wheel | 2.50 x 19 |
| Rear wheel | 3.50 x 17 |
| | |
| DIMENSIONS | |
| | |
| Wheelbase | 56.2 in (1,427 mm) |
| Seat height | 33.2 in (843 mm) |
| Rake | 26.5° |
| Trail | 4.6 in (117 mm) |
| | |
| WEIGHT | |
| | |
| Curb weight | 531 lb (241 kg) |
| Carrying capacity | 375 lb (170 kg) |
| | |
| WARRANTY | |
| | |
| Standard motorcycle warranty | 2 years |
| RANGE | 5 years/unlimited km |
| | |
| --- | --- |
| Brand | Zero |
| Model | DSR/BF ZF 14.4+POWER TANK |
| Motor power | Electric |
| Maximum power, kW | 52 |
| Maximum power, kW/h | 18.0 |
| Maximum torque, Nm | 157 |
| Battery type | Z-Force® Li-Ion intelligent integrated |
| Charging time, hours | 3.3 |
| Electrical Acceleration, 0-100 km/h | 4.4 |
| Top Speed, km/h | 163 |
| Weight, kg | 241 |
| Power reserve, km | 315 |