Desctiption
Specifications
Zero S ZF 7.2
The bike features quick throttle response, an efficient and simple direct rear-wheel transmission, and high engine power that makes you forget about clutching and shifting forever. The front fork on the new model also became wider (43 mm). Increased: frame stiffness, ground clearance (2.5 cm), front group, and rear swingarm.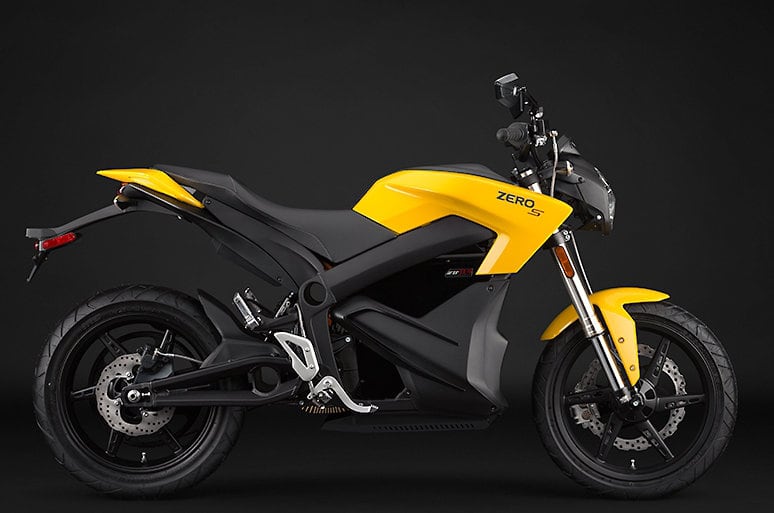 The performance numbers change, but the pragmatism of Zero's design remains a constant value. It's not that their appearance is not great, it's just that their design is dictated solely by functionality, and at a glance, you can see that this is no ordinary mediocre "classic.". Both novelties in general resemble the typical "stripped" roadsters, but unlike the gasoline bikes we are accustomed to, electric bikes have some amount of body panels, covering the usually open engine and transmission.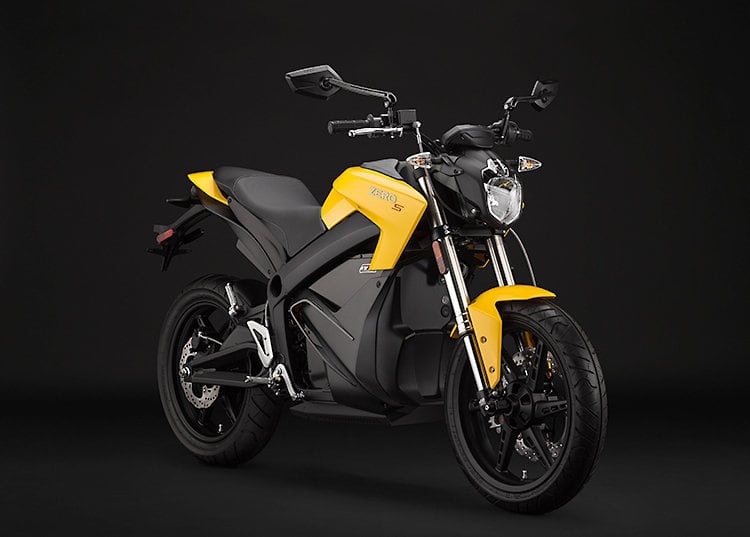 As with any electric bike, the main magic—and the main cause for concern—is concentrated in the engine. Zero has always prided itself on the efficiency of its machines, and in the new models, it maintains its reputation by improving the performance of all the engines in the line. The junior Zero S ZF7.2 engine is 35% more powerful, meaning it now has 46 hp and 105 Nm of torque. Due to this, the maximum speed has increased by 8% to 156 km/h.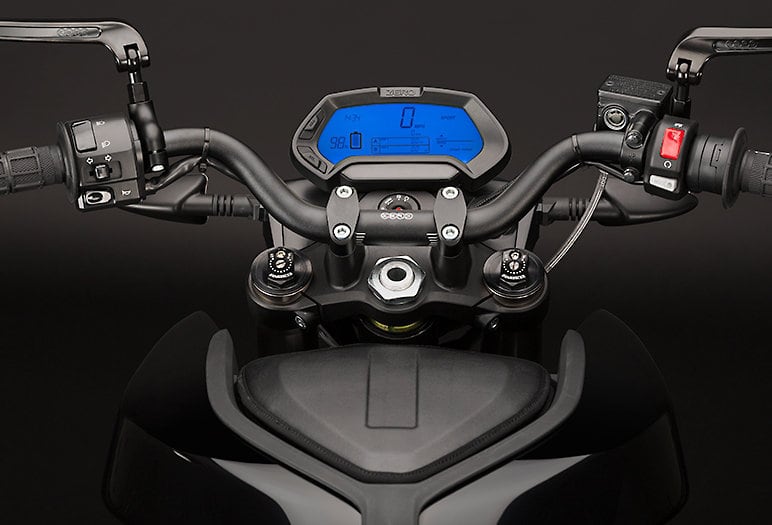 If this is not enough, you can increase power and range by buying the ZF14.4 model, which has 60 hp, a torque of 110 Nm, and a serious range of 356 km, making this machine more than suitable for daily city driving. The SR version is positioned as a hot-rod, that is, a machine with a high top speed and the Zero reinforces that position with a 70 horsepower engine with 157 Nm of torque, able to travel up to 356 km with moderate handling.
All engine variants are three-phase, brushless, passive air-cooled, and as always, their full torque is available from the beginning of the throttle stick stroke, without the need to crank them up to any particular revs. There is also no need to shift gears because there is no gearbox on these machines either. Direct drive to the wheel is through a PolyChain carbon belt.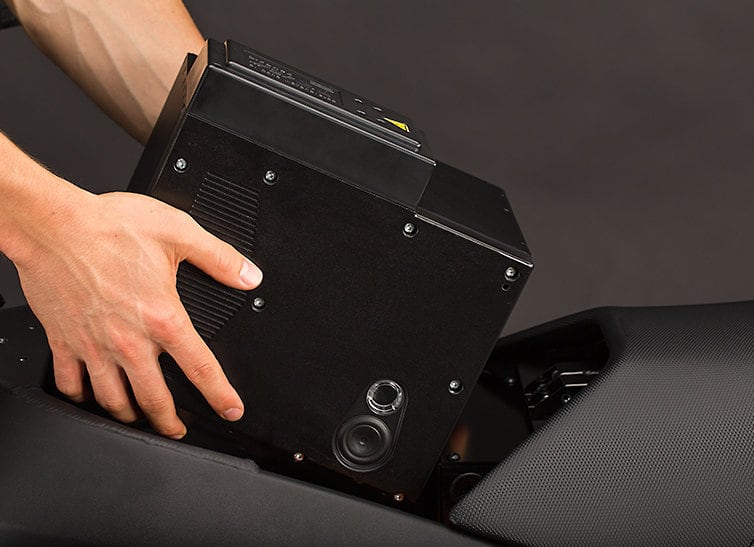 In addition, the machines make practically no sound, which is understandable: a slight whistling hum of the electric motor and the whistling of the brake pads are all that can be heard during the trip. Battery capacity depends on the power (i.e., model) of the engine and installed accessories, but the S version provides up to 143 km on a full charge (taking 5.2 hours), while the top SR variant is able to drive up to 356 km on a full 12-hour charge made with the built-in charger. Of course, external chargers speed up the process, and it is also possible to install a turbocharger instead of part of the batteries, thereby trading off range for recharging speed. So there are plenty of opportunities to adapt the bike to your own preferences.
| | |
| --- | --- |
| Zero S | Zero S ZF 7.2 |
| | |
| City | 89 miles (143 km) |
| Highway, 55 mph (89 km/h) | 54 miles (87 km) |
| Combined | 68 miles (109 km) |
| Highway, 70 mph (113 km/h) | 45 miles (72 km) |
| Combined | 60 miles (97 km) |
| | |
| MOTOR | |
| | |
| Peak torque | 78 ft-lb (106 Nm) |
| Peak power | 46 hp (34 kW) @ 4,300 rpm |
| Top speed (max) | 98 mph (158 km/h) |
| Top speed (sustained) | 80 mph (129 km/h) |
| Type | Z-Force® 75-5 passively air-cooled, high efficiency, radial flux, interior permanent magnet, brushless motor |
| Controller | High efficiency, 550 amp, 3-phase brushless controller with regenerative deceleration |
| | |
| POWER SYSTEM | |
| | |
| Power pack | Z-Force® Li-Ion intelligent modular |
| Max capacity | 7.2 kWh |
| Nominal capacity | 6.3 kWh |
| Charger type | 1.3 kW, integrated |
| Charge time (standard) | 5.2 hours (100% charged) / 4.7 hours (95% charged) |
| With one accessory charger | 3.1 hours (100% charged) / 2.6 hours (95% charged) |
| With max accessory chargers | 1.6 hours (100% charged) / 1.1 hours (95% charged) |
| Input | Standard 110 V or 220 V |
| | |
| DRIVETRAIN | |
| | |
| Transmission | |
| Final drive | 90T / 18T, Poly Chain® HTD® Carbon™ belt |
| | |
| CHASSIS / SUSPENSION / BRAKES | |
| | |
| Front suspension | Showa 41 mm inverted cartridge forks, with adjustable spring preload, compression and rebound damping |
| Rear suspension | Showa 40 mm piston, piggy-back reservoir shock with adjustable spring preload, compression and rebound damping |
| Front suspension travel | 6.25 in (159 mm) |
| Rear suspension travel | 6.35 in (161 mm) |
| Front brakes | Bosch Gen 9 ABS, J-Juan asymmetric dual piston floating caliper, 320 x 5 mm disc |
| Rear brakes | Bosch Gen 9 ABS, J-Juan single piston floating caliper, 240 x 4.5 mm disc |
| Front tire | Pirelli Diablo Rosso II 110/70-17 |
| Rear tire | Pirelli Diablo Rosso II 140/70-17 |
| Front wheel | 3.00 x 17 |
| Rear wheel | 3.50 x 17 |
| | |
| DIMENSIONS | |
| | |
| Wheelbase | 55.5 in (1,410 mm) |
| Seat height | 31.8 in (807 mm) |
| Rake | 24.0° |
| Trail | 3.2 in (80 mm) |
| | |
| WEIGHT | |
| | |
| Curb weight | 313 lb (142 kg) |
| Carrying capacity | 404 lb (183 kg) |
| | |
| WARRANTY | |
| | |
| Standard motorcycle warranty | 2 years |
| RANGE | 5 years / 50,000 miles |
| | |
| --- | --- |
| Brand | Zero |
| Model | S ZF 7.2 |
| Motor power | Electric |
| Maximum power, kW | 34 |
| Maximum power, kW/h | 7.2 |
| Maximum torque, Nm | 106 |
| Battery type | Z-Force® Li-Ion intelligent integrated |
| Charging time, hours | 3.1 |
| Top Speed, km/h | 158 |
| Weight, kg | 142 |
| Power reserve, km | 143 |