The British startup Arc Vehicle first showed its electric cafe racer in 2018, but then it was only a prototype. But the other day there were published photos of the production model, which the manufacturer without unnecessary modesty calls "the most advanced electric motorcycle.
In the pictures you can see that a large part of the monocoque frame of the new bike occupies the battery pack, placed in a housing made of carbon fiber. No information about battery capacity is given, but according to the company it provides an impressive range of 436 km.
The motorcycle has 103 kW (138 hp) engine, which is bolted to the rear and the rear swingarm is attached to its body respectively, while the steering system and the front swingarm are attached to the front of the battery pack. Claimed acceleration to 100 km/h is 3.2 seconds, maximum speed – 200 km/h.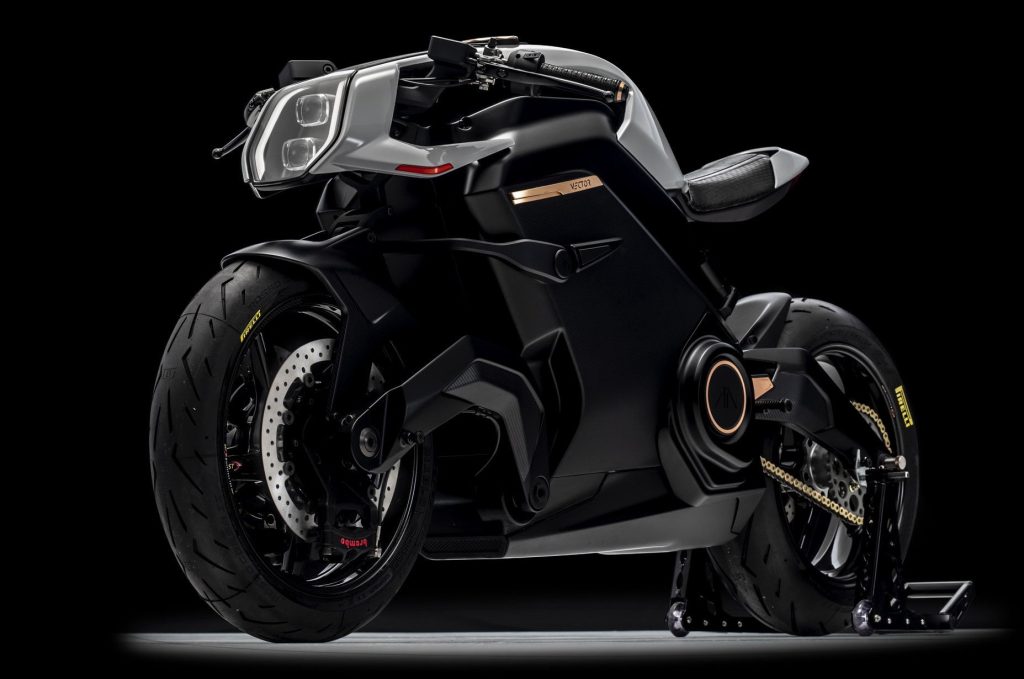 In fact, the frame of the Arc Vector is a small plate covering the engine and one-piece stiffening rib that connects the headlight assembly to the tank, subframe and rear fender.
The title of "most advanced," among other technological innovations of the Arc Vector, provides a projection "smart" helmet HUD with a rear-view camera and voice control. Hedon, one of the most popular manufacturers of motorcycle accessories, was hired to create it.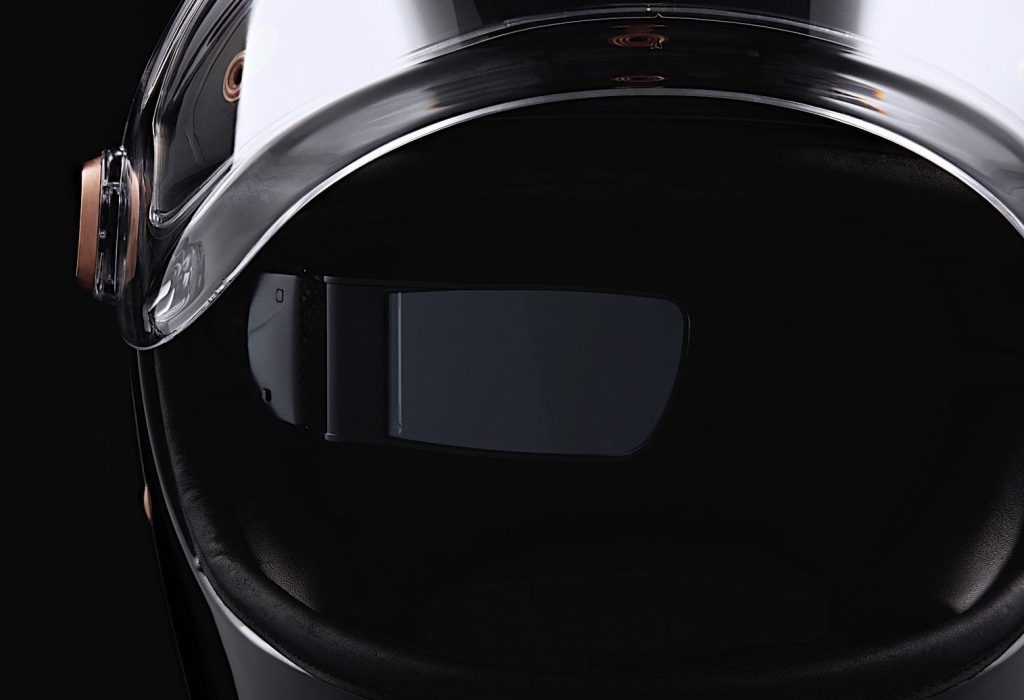 The racer's unique design is highlighted by a polished wood element with a walnut texture. Arc Vector customers are also offered a smart safety vest that can alert the driver to traffic situations with haptic signals based on data from the navigation system.
The company says several Vector bikes will be available in production in Spain in the coming months. According to the manufacturer, there are already enough pre-orders for the electric motorcycle, and each unit can be customized for the individual user.
Source: arcvehicle.com
Prepared: evehiclesdb.com