British commercial electric vehicle startup Arrival has unveiled specifications and images of its electric van, which will be tested on public roads with key customers starting this summer.
Arrival has developed an all-electric van with a payload of 1,975 kg and a cargo volume of 2.4 m3 per meter of cargo length. The Arrival van was designed with drivers and operators to maximize functionality for real-world use, with advanced technology connected to provide customers with improved connectivity and operators with the data and fleet management tools they need to optimize and manage.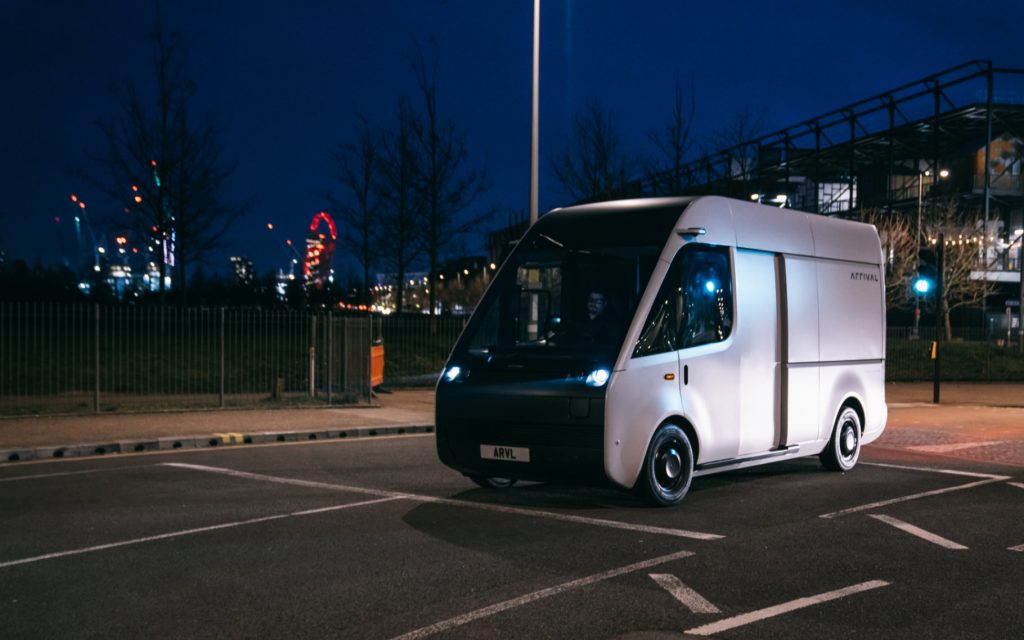 The electric van's internal components are supported by Arrival's proprietary software, which allows for real-time vehicle health monitoring and preventive maintenance to reduce downtime. Components can also be upgraded over time, both in hardware and software, ensuring the vehicle is up to date with the latest technology and expanding its capabilities.
The flexibility afforded by a modular battery range of 44 to 133 kW⋅h means operators can choose the battery configuration that best suits their range requirements, further reducing costs and increasing efficiency. The lightweight aluminum frame and patented composite body panels significantly reduce vehicle weight, increasing range, reducing the frequency and cost of repairs, and extending the life of the van.
The Arrival van received heated seats, independent front and rear suspension, full interior climate control and a 15.6-inch touch-screen interface for information display. In addition, the van is designed to maximize the safety of drivers and people on the roads and streets using advanced technology. ADAS features such as digital electronic mirrors, 360-degree all-around vision, advanced emergency braking, blind spot monitoring, traffic sign recognition and lane-keeping assist are available in all van lengths from 5.1 m to 6.5 m.
Production of the Arrival electric van is expected to begin in the third quarter of 2022.