One year after its presentation, the BMW iX3 electric crossover has undergone a facelift. In addition, the BMW iX3 now comes standard with the M-Sport package.
The updates are strictly visual and start with the front fascia. The 2022 BMW iX3 now features redesigned headlights that are 10 millimeters thinner than the previous model. The grille has also undergone a change, it is now larger in size and has a one-piece frame. It is painted in chrome color "Pearl" with a few blue inserts on the edges.
The updated taillights are the most visible update to the iX3's exterior. At the rear, the iX3 is highlighted by slim taillights and a slightly redesigned diffuser, with blue areas highlighting the absence of any exhaust vents.
The blue-accented side sills have been removed, and the iX3 will come standard with a set of black 19-inch aerodynamic alloy wheels, but optional 20-inch aerodynamic M wheels are also available.
The updated design has touched the interior as well. Sports seats with new perforated Sensatec upholstery and trim strips with a new dark Aluminium Rhombicle finish are now standard. BMW i Blue accents on the gear lever, Start/Stop button and steering wheel. The dashboard and infotainment screens have grown from 10.25 to 12.3 inches.
BMW hasn't changed the iX3's electric drivetrain. It features a 210 kW/286 hp electric motor with a maximum torque of 400 N⋅m driving the rear wheels, accelerating to 100 km/h in 6.8 seconds and a top speed of 180 km/h as before.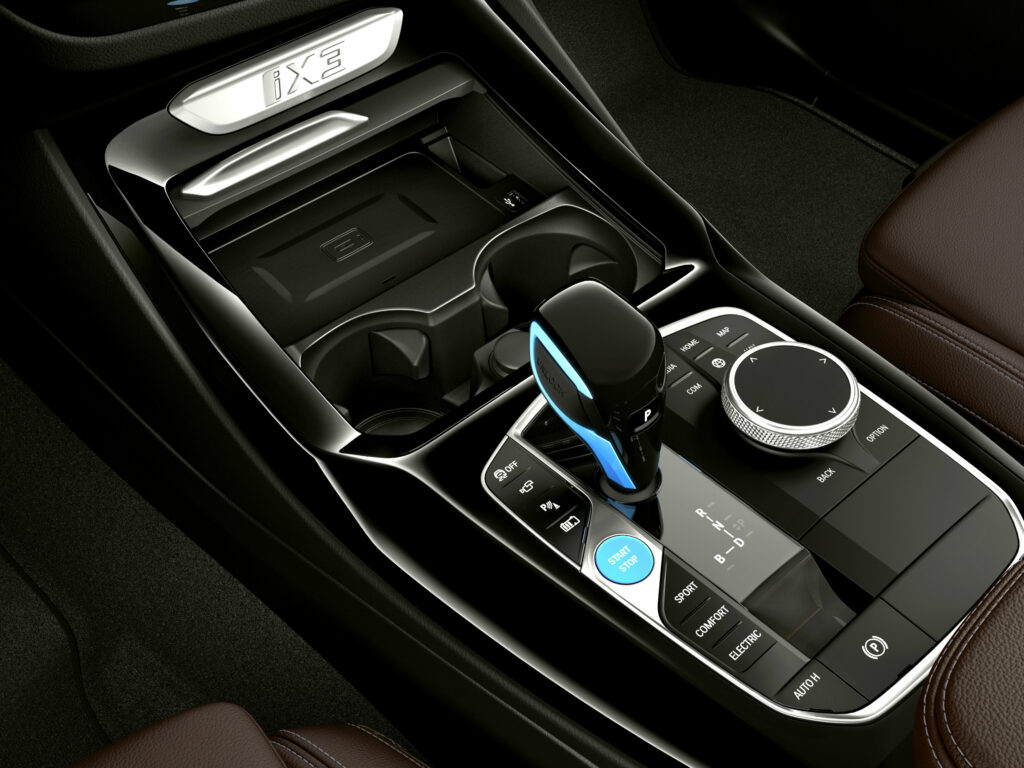 Officially, the iX3 has a range of up to 460 km in the WLTP test cycle with a fully charged 74 kW⋅h battery. Using a DC fast charger, the iX3's battery can be charged at up to 150 kW, which adds about 100 kilometers of range in 10 minutes of charging.
BMW takes the familiar holistic approach to sustainability throughout the value chain. The design of the electric motor eliminates the use of rare-earth metals in the manufacture of the rotor. The BMW Group controls the procurement of cobalt and lithium for high-voltage batteries. Production of battery cells and cars in general that run only on clean energy.