Canada is planning to produce its own all-electric crossover car, a vehicle developed by the Automotive Parts Manufacturers Association (APMA). The production of the first prototype is planned for 2023, and mass production will start in 2025. The car is intended to compete with the Tesla Model Y and Tesla Model X.
It has received nearly $4 million in financial support from the Canadian government and will sit between the Tesla Model Y and Model X.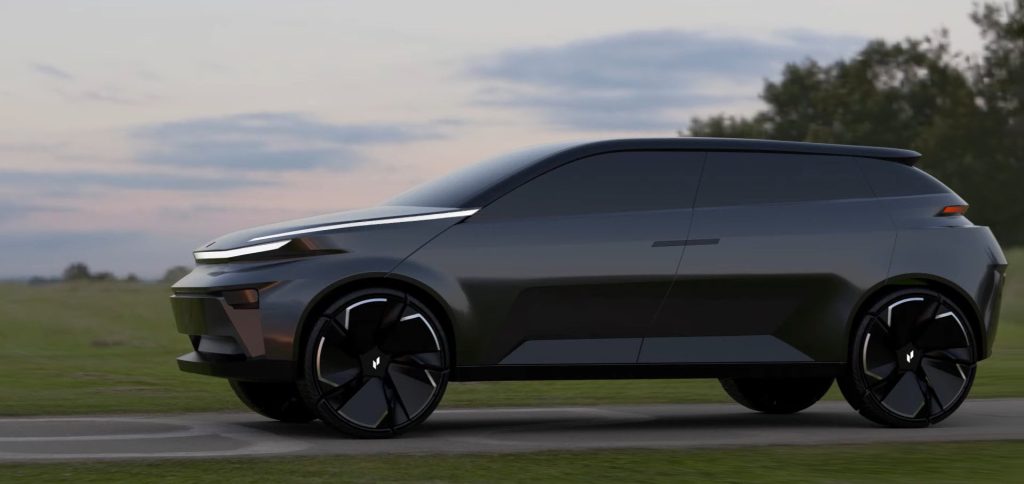 The project is brought to life by the Automotive Parts Manufacturers Association of Canada (APMA), which represents more than 90% of all independent auto parts manufacturers in the country. The goal of the project is not only to create a real viable electric car that could compete with the aforementioned and similar models, but also to prove that the Canadian parts supply chain can come together.
Canadians have announced their own Project Arrow electric car. Canadians have announced their own Project Arrow electric car The crossover design was developed by a team of students from Carleton University. The renders show an electric SUV with a powerful front end, a long wheelbase and short overhangs.
This project is intended to offer the public affordable, safe and environmentally friendly transportation options. The creators of the project plan to change some details of the design to simplify its production, as well as to use as few parts as possible in its construction.
While most other electric cars on the market use batteries made by Asian suppliers, Project Arrow will use cylindrical cells from VoltaXplore, a joint venture between Martinrea International and Montreal firm NanoXplore, and will use technology from Ontario University of Technology and its automotive center of excellence in Oshawa.
They are aiming for at least Level 3 autonomy.
It is planned to cost between $40,000 and $60,000, and up to 60,000 units will be produced annually.