Luxury brand Hyundai Genesis unveiled an all-electric version of its GV70 SUV model at Auto Guangzhou 2021 in China. The Electrified GV70 is the third all-electric model from Genesis after the Electrified G80 and GV60, which will be available exclusively with all-wheel drive.
It will launch in some markets next year, and while pricing details have not yet been confirmed, it is expected to be priced higher than the existing gasoline and diesel models.
The Genesis Electrified GV70 is powered by a pair of electric motors that combine to provide 360 kW (in Boost mode) and 700 N⋅m of torque This powerful model can accelerate from 0 to 100 km/h in 4.5 seconds in acceleration mode.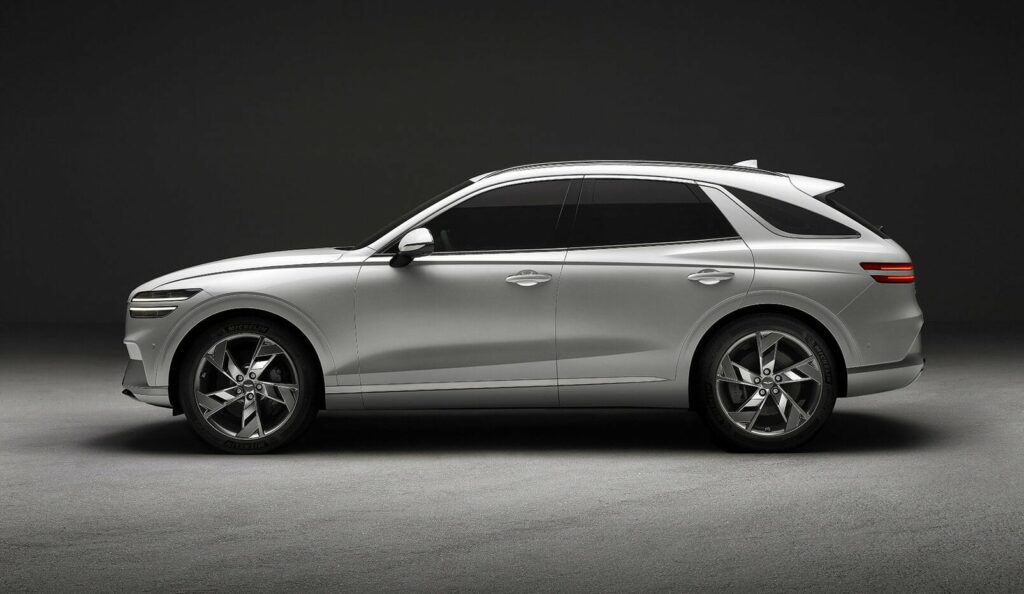 In addition, the Electrified GV70 is the first Genesis model to feature an e-Terrain Mode special for SUVs, which provides stable driving in various conditions.
Genesis did not disclose the SUV's battery capacity, but confirmed that it uses the same 400V/800V fast charging system technology as the GV60 and Hyundai IONIQ 5. It takes just 18 minutes from 10 percent to 80 percent to charge the battery when connected to a 350 kW fast charger.
The electrified GV70 can drive the claimed 400 km on a single charge according to Korea's electric vehicle certification system, and according to China's CLTC standard, the estimated maximum range on a single charge is more than 500 km.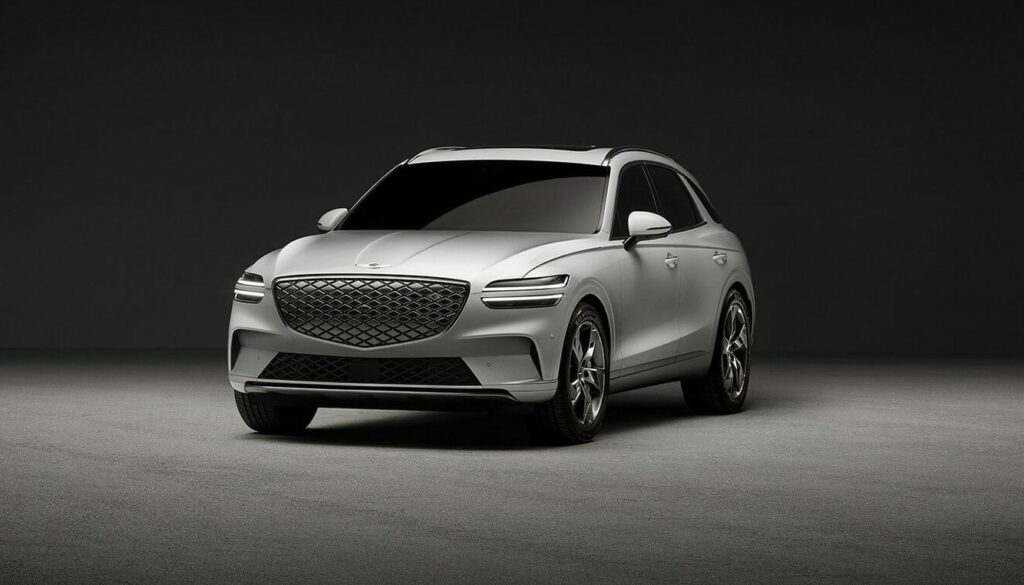 The electric version of the GV70 also includes a V2L (Vehicle to Load) feature that maintains a 3.6 kW charge, which is higher than the power source in a conventional home, allowing owners to plug in a variety of electrical appliances.
Genesis also equipped the model with a decoupler actuation system (DAS) that can automatically engage or disengage the engine and driveshaft, allowing smooth switching between 2WD and AWD, reducing unnecessary power loss while improving efficiency.
The Genesis electric SUV is equipped with ANC-R (Active Noise Control-Road) for a comfortable driving experience. This technology significantly reduces noise levels by measuring and analyzing road noise using four sensors and eight microphones inside the vehicle and simultaneously creating inverted sound waves.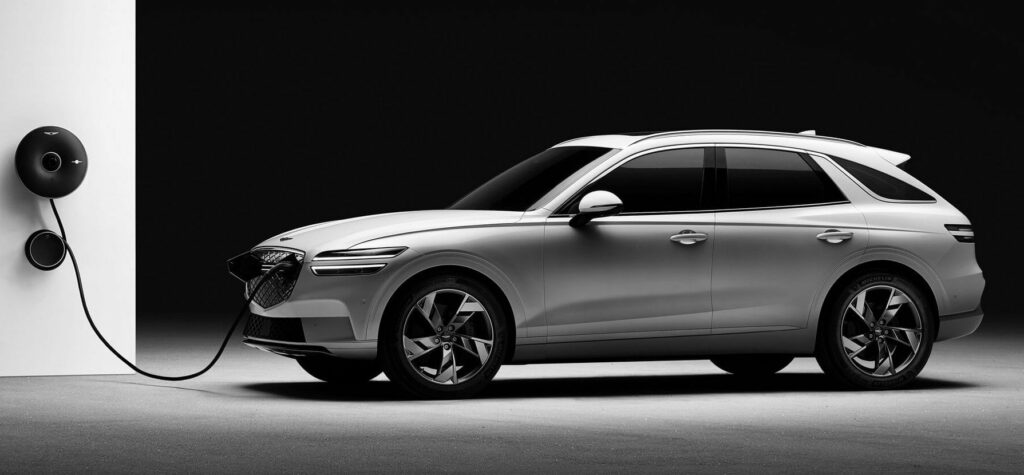 The Preview Electronically Controlled Suspension (Pre-view ECS) has been applied to provide an optimal driving experience. This suspension system can be controlled based on information gathered from the SUV's front camera and navigation system.
In addition, the Intelligent Regenerative Braking System regenerates energy through the braking system based on driving style, real-time navigation and road conditions. In driving mode, i-Pedal allows the driver to accelerate, decelerate and stop using only the accelerator pedal.
From a design standpoint, the Electrified GV70 builds on the GV70's legacy by inheriting the spacious interior of its predecessor and adding outstanding performance and a host of new technologies developed exclusively for electric cars.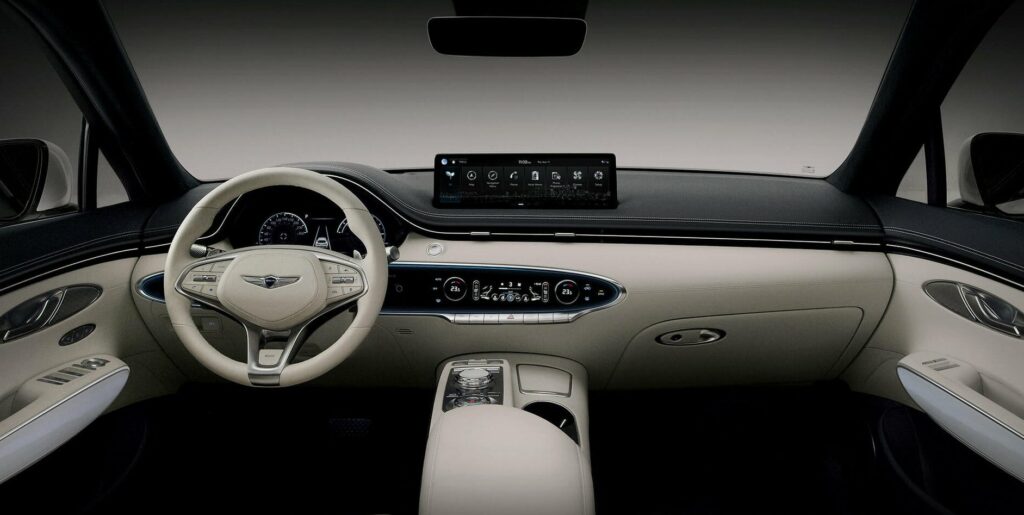 The interior features a driver-oriented design for an intuitive and dynamic driving experience. Inspired by the 'Beauty of White Space' interior design concept, the Electrified GV70 offers customers an interior that reflects the sustainable ambition of this electric car as well as Genesis' commitment to sustainability for the future.
A variety of eco-friendly materials were used to finish the model, and each one features high-quality finishes, completing a design that embodies Genesis' vision of eco-friendly luxury from the inside out.