In a recent press release, Kia highlights several features of the EV6 that will change the perception of electric car ownership, making the "electric" lifestyle a viable option for everyday use.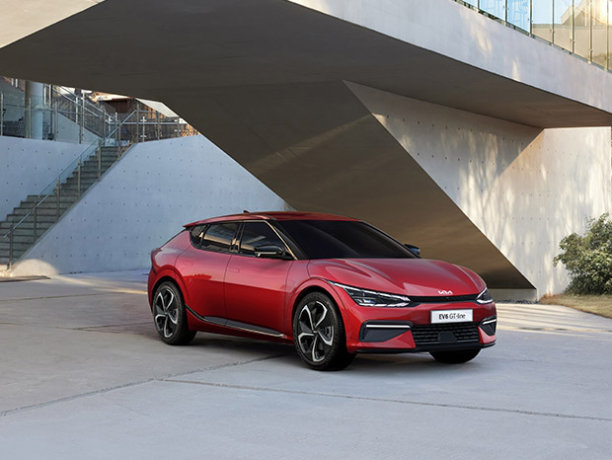 The Kia EV6 has removed the seeming barriers preventing many from switching to electric vehicles. As Kia's first dedicated electric vehicle, it offers fast charging, impressive range, the best interior space in its segment, and can even act as a "power bank" to power electric appliances or charge other electric vehicles.
The Kia EV6 is built on a new modular E-GMP platform designed exclusively for electric vehicles. This offers important advantages over adapting existing platforms originally designed for internal combustion engine vehicles. The E-GMP architecture ensures that the EV6 provides a new electrification experience with high driving performance, ultra-fast charging, increased range and enhanced safety.
The E-GMP also means that despite its compact exterior dimensions, the EV6 offers best-in-class interior space. A long wheelbase of 2.9 meters and minimal front and rear overhangs provide interior space similar to that of larger segment vehicles. Exceptional legroom – 1,078 mm in the front and 990 mm in the rear – provides excellent room for all passengers.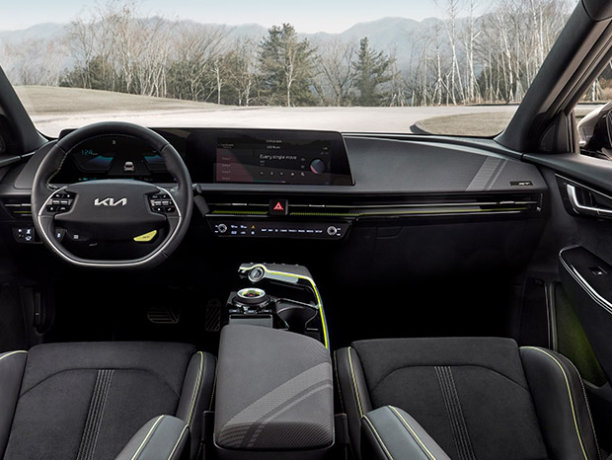 The EV6 introduces a feature-rich charging system that gives EV6 drivers access to a more versatile charging infrastructure. Such charging means the system is compatible with both 800-volt ultra-fast charging and the more common 400-volt fast charging, without the need for any special adapter or additional built-in charger.
With high-speed charging with an operating voltage of 800 V, the battery can be recharged from 10 to 80 percent in just 18 minutes at a maximum of 239 kW. When the EV6 is charged on a more common 400V charger, the EV6 uses the vehicle's motor and inverter to convert from 400V to 800V so the battery can charge at maximum power.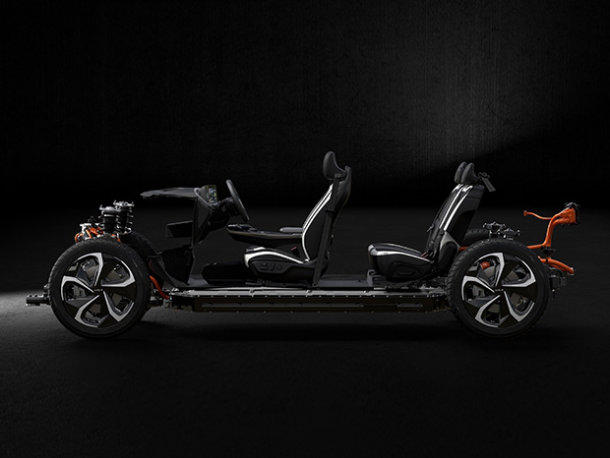 The EV6 comes with a choice of all-electric powertrain configurations, including a high-voltage battery pack for standard (58 kW⋅h) and long-range (77.4 kW⋅h). Approved WLTP values confirm that the EV6 with rear-wheel drive and a 77.4 kW⋅h battery can travel up to 528 km in the mixed cycle (during the introduction of the electric car, a range of 510 km was voiced). The all-wheel-drive EV6 can also deliver a long range of 506 km in the WLTP mixed cycle.
Kia has developed the Integrated Charge Control Unit (ICCU) and Vehicle Charge Management System (VCMS). With a maximum power output of 3.6 kW, the V2L feature satisfies all customer needs, from charging smartphones, laptops and electric bicycles to powering camping equipment. Vehicle-to-Vehicle (V2V) charging is also possible. With this use, the Kia EV6 battery can discharge up to 20%, after which the V2V shuts down.