Lucid Motors has unveiled a short video detailing all components of its 113 kW⋅h battery pack that the Air sedan will receive.
The video shows all 22 battery modules with a capacity of about 5.1 kW⋅h each and their detailed arrangement. You can see that the battery pack has 18 modules transversely arranged at the bottom of the battery pack, one module located in front of them and three modules at the top, one of which is mounted longitudinally.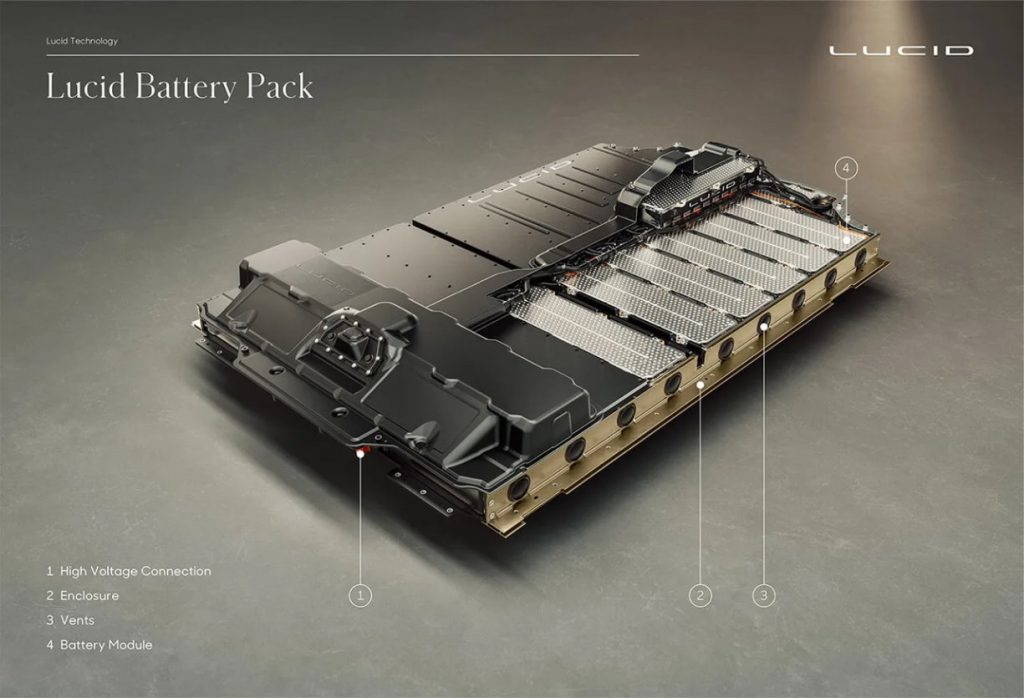 It should be noted that the Lucid Motors battery pack doesn't seem as big as one would assume given its capacity. This is especially surprising knowing that it will be one of the most advanced on the market and offer 900V fast charging.