Mercedes-Benz has opened orders and configurator for the EQS electric sedan in Europe. Two models of the first all-electric Mercedes-EQ luxury sedan can now be ordered for prices starting at €106,374 for the rear-wheel drive EQS 450+ and the all-wheel drive EQS 580 from €135,529. The EQS 450+ with 245 kW and EQS 580 4MATIC with 385 kW will be available to customers in Germany from late September, and will arrive in the United States in the fourth quarter.
The launch of the EQS marks two important innovations for Mercedes-Benz models:
The EQS is the first Mercedes-Benz model based on a modular architecture for electric executive vehicles. The EQS combines technology, design, functionality and connectivity in a completely new way.
The EQS is the first Mercedes-Benz to offer the ability to activate completely new vehicle features via wireless upgrades (OTAs).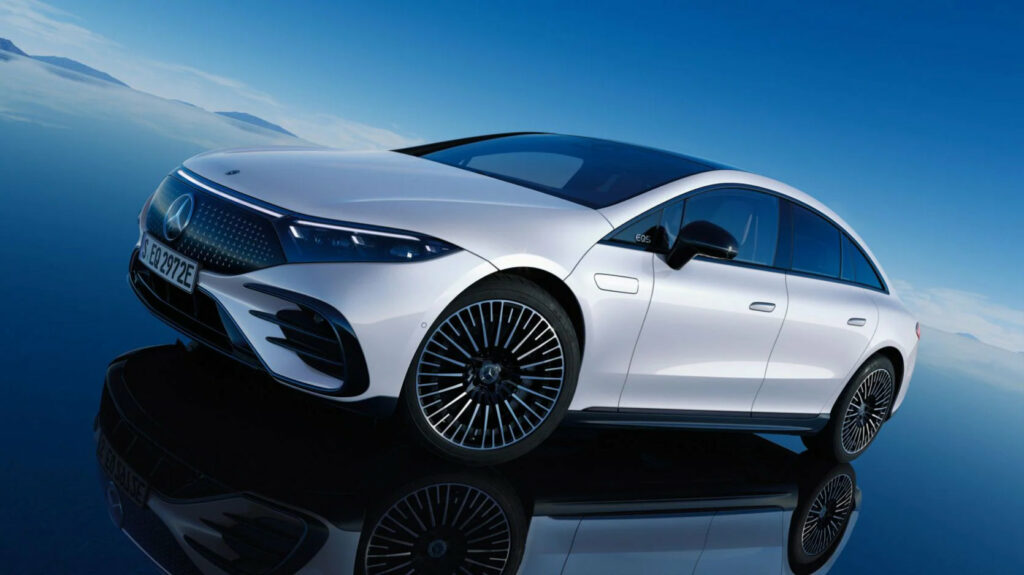 As with the EQC, Mercedes-Benz is also launching an "Edition 1" version of the EQS for a limited time. According to Mercedes-Benz, the surcharge is from €18,433. The "Edition 1" version is equipped with sporty AMG design accents and many additional features.
The absolute highlight of the EQS interior is the MBUX Hyperscreen (standard for the EQS 580 4MATIC, an additional fee of €8,568 for the EQS 450+ version). This large curved screen extends almost the entire width of the front panel of the electric car. The three screens are under a glass cover and appear to merge into one.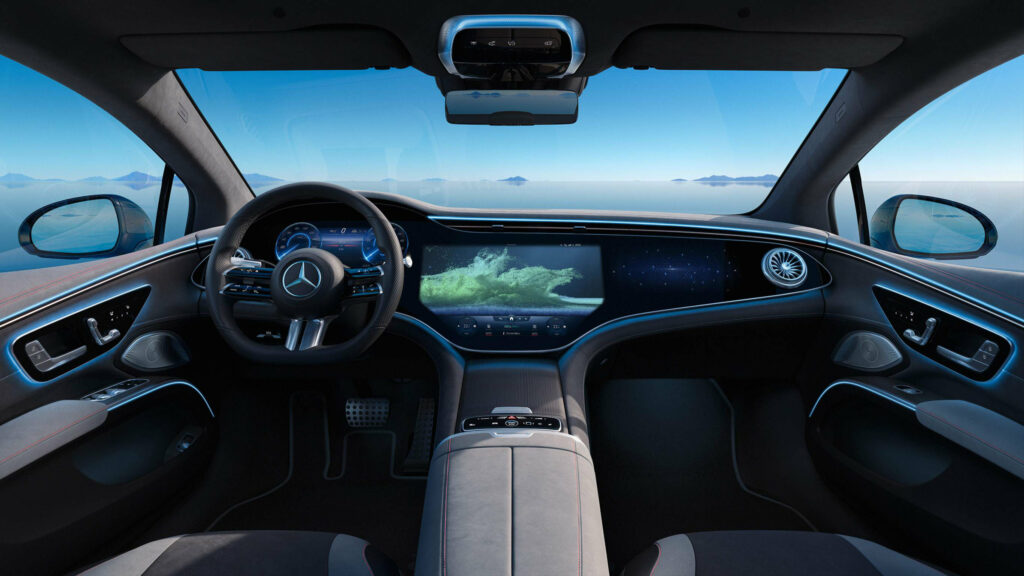 Mercedes-Benz offers many package options to choose from, but there are also some packages that simplify the process by combining many features:
Advanced (€2 100.00), Advanced Plus (€7 100.00), Premium (€11 800.00) and Premium Plus (€15 000.00).