Mercedes-Benz Trucks is moving forward with the development of an electric truck for municipal use. Engineers are focusing on tests of the vehicle's safety, performance and durability. The EEconic will also have to prove itself in battery and electric powertrain tests in summer and winter. The car is also subjected to additional tests such as noise measurement, electromagnetic compatibility (EMC) and bumpy road test drives. Once the tests are completed, the eEconic will move on to the next stage – customer testing under real-world operating conditions. The start of serial production of the eEconic at the Mercedes-Benz plant in Werth is planned for the second half of 2022.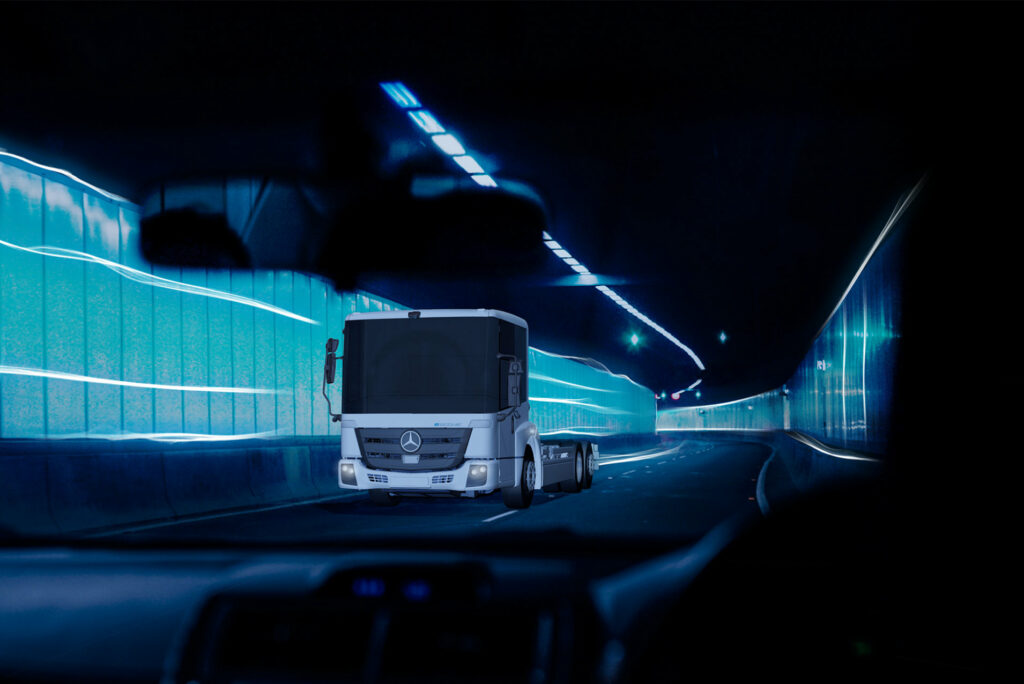 The architecture of the eEconic vehicle benefits from Daimler Trucks' global platform strategy. The low-floor truck is based on the eActros for heavy-duty distribution operations, which made its world premiere in late June. As a result, the main technical specifications of the eEconic are largely identical to those of the eActros. eEconic in its configuration as a collection vehicle in the future will be able to cover the vast majority of typical routes without having to recharge on the road, and will be quiet and locally CO2-neutral.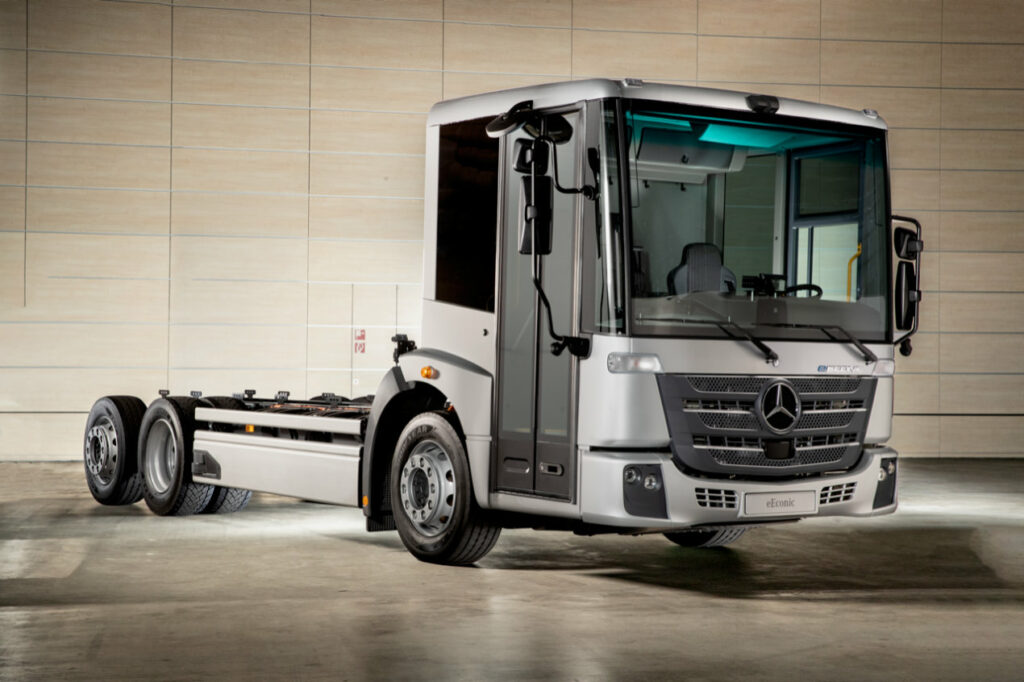 The eEconic with a nominal gross vehicle weight of 27 tons will initially be launched on the market in its 6×2/NLA configuration as a refuse collection vehicle. As with the eActros, the technological heart of the eEconic is the drive – an electric axle with two integrated electric motors and a two-speed transmission. The battery of the production model eEconic will be equipped with three battery packs, each with a capacity of about 105 kW⋅h. Both liquid-cooled engines will provide 330 kW of continuous power as well as a maximum output of 400 kW. In addition, electrical energy can be recovered by means of recuperation – an important advantage, especially when stopping and braking. At the end of daily routes, the electric truck's batteries can be recharged at fast charging stations with up to 160 kW at the depot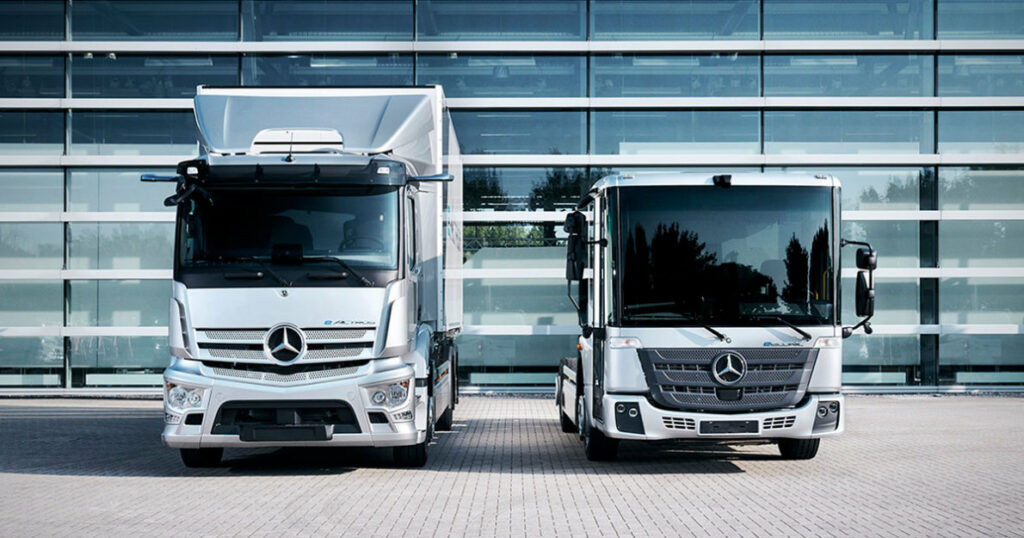 To help transport companies every step of the way on their mobility journey, Mercedes-Benz Trucks is introducing eEconic, as with eActros, into an environmental system that also provides advice and services, as well as a range of digital solutions to increase vehicle power utilization and optimize total cost of ownership.
Daimler Truck AG has set a goal to offer only new CO2-neutral vehicles in Europe, Japan and North America by 2039. Daimler Truck AG plans to create a portfolio of vehicles that includes production vehicles with battery-powered electric drive systems in the main sales regions of Europe, the U.S. and Japan by 2022. Beginning in 2027, the company wants to expand its vehicle portfolio by adding production vehicles powered by hydrogen fuel cells. The ultimate goal is to have CO2-neutral vehicles on the road by 2050.