Probably the most noticeable and original change of the updated Tesla Model S/X 2021 is the new steering wheel, which is fundamentally different from everything that was previously on the production models of the company.
The steering wheel, which received the updated models is difficult to call a steering wheel, it is more like a steering wheel for driving a race car. It does not have an upper semi-circle, which makes it more convenient to read the dashboard, but it is still three-spoke, although with almost horizontal lower grip.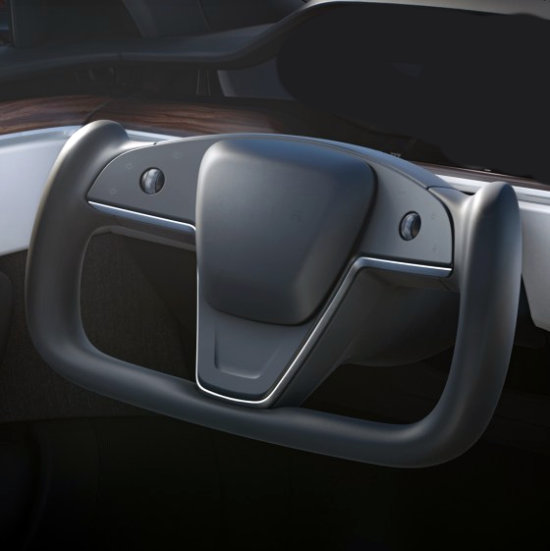 New Tesla steering wheel has no steering wheel and autopilot switches, wipers and turn signals, instead Tesla staked on touch-sensitive buttons located on the steering wheel, which are responsible for turning on turn signals, high beam, autopilot, wipers, as well as the electric car's voice system. In addition to them there are rollers on the steering wheel, similar to those used in the Model 3 and Model Y.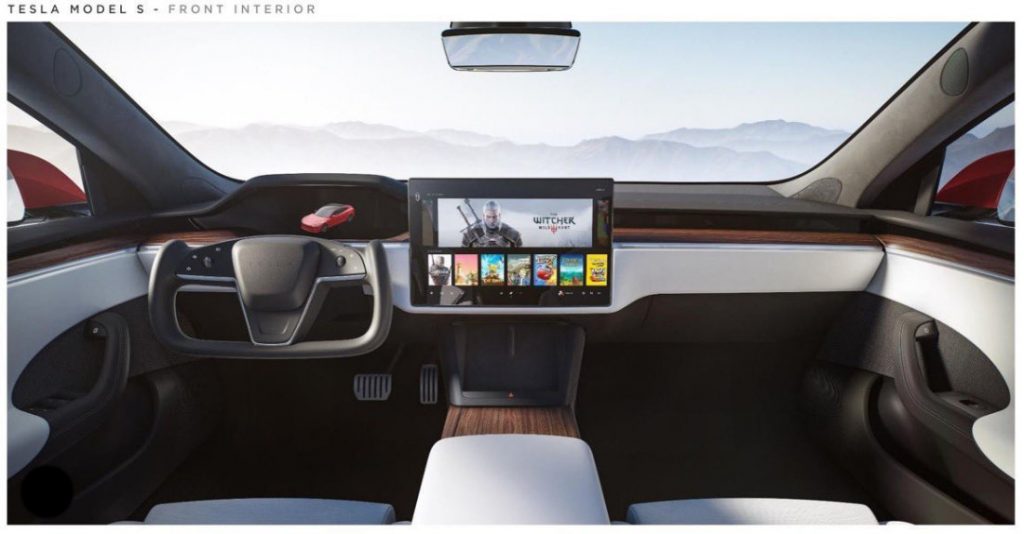 It should be noted that the virtually "digital steering wheel" with no mechanical switches is focused solely on active driving. At the same time, the company expects that the car itself will determine the intended mode of driving, depending on the situation, which the autopilot sensors will record. For example, if the front of the Model S/X is facing a wall, the car will automatically switch to reverse when the brake is pressed