Polydrop has unveiled its first camper designed specifically for electric vehicles. The model is called P17A and is a compact camper with gull wing doors.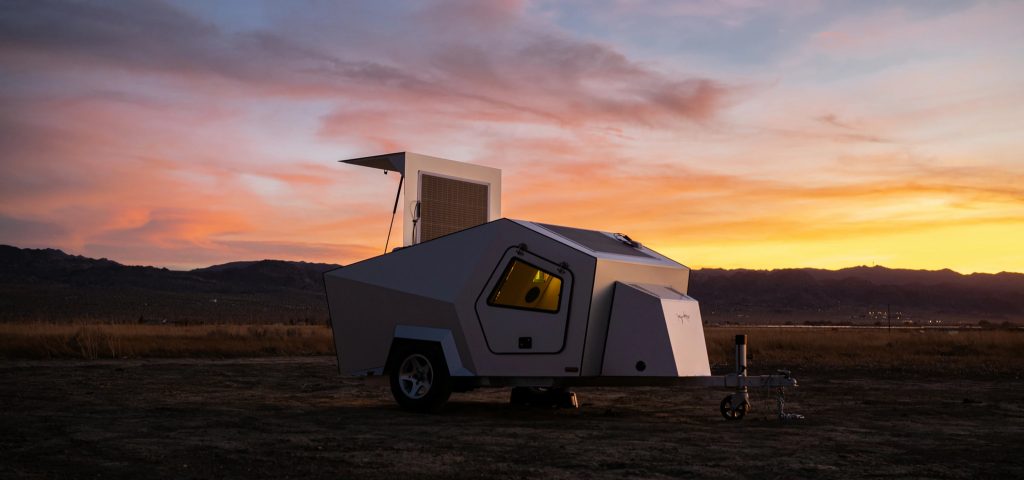 It was tested on the 2018 Tesla Model 3 Long Range, and proved to be efficient while towing due to its lightweight design and reduced air resistance and rolling resistance. The Model 3 averaged 306W⋅h/mile (190W⋅h/km) when towing the P17A for a distance of 768 km and an average speed of 88-96 km/h (55-60 mph), resulting in an electric car that could travel 394 km with the camper in tow from a single charge.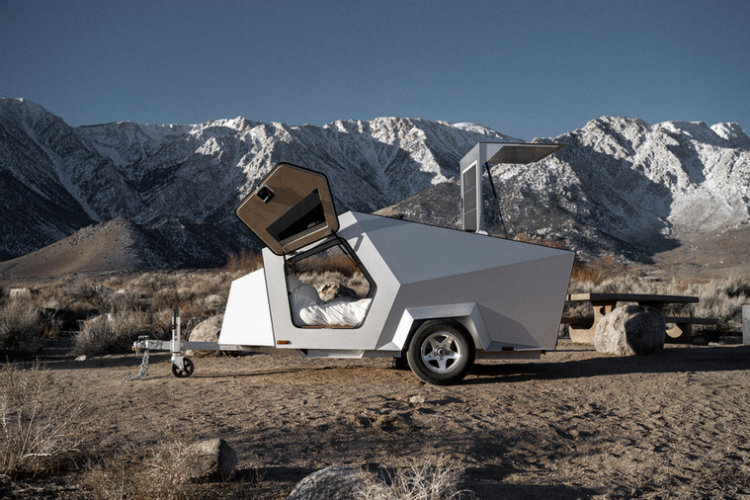 According to Polydrop, the 2018 Tesla 3 Long Range towing P17A used up 768 kilometers during a test drive of
The Polydrop P17A touring camper comes in several variants and can be equipped with solar panels ranging from 260 to 520 watts and a 2.4, 4.8 or 12 kW⋅h battery pack located in the bottom of the trailer. The highest capacity battery of 12 kW⋅h can power all its components for 6 nights.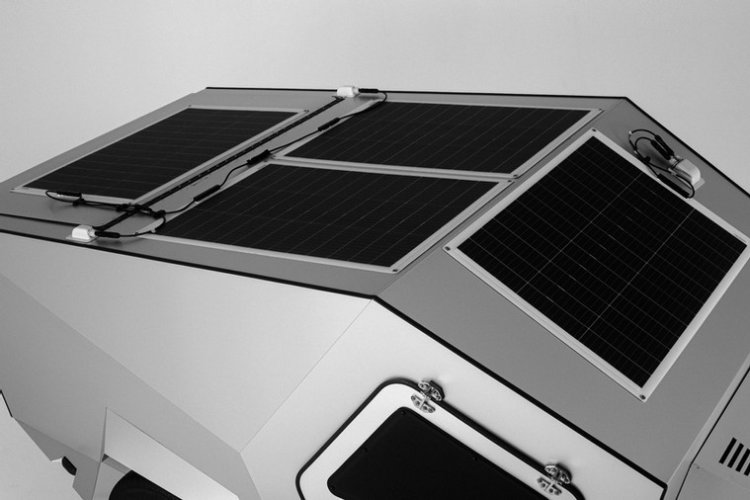 The camper can be equipped with everything you need for long trips including LED lighting, climate system, induction stove, refrigerator, 12V and 110V outlet, 2 USB charging ports.
The aluminum construction of the camper and the 22 cm thick insulation materials form a fully insulated body, which effectively retains heat inside while reducing battery power consumption and making the P17A independent of external power sources for extended periods of time.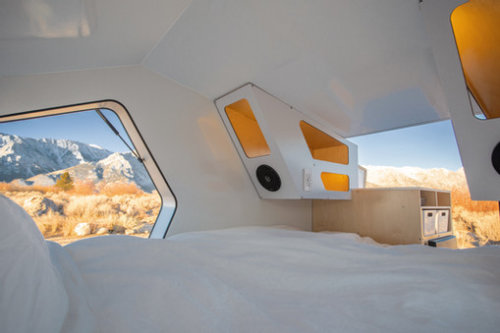 The P17A is equipped with independent suspension and is suitable for towing not only electric vehicles, but also most vehicles. The camper with a standard 2.4 kW⋅h battery and 260-watt solar panels starts at $24,990 in the U.S. for a base package.