Porsche has unveiled the slightly disguised Taycan Cross Turismo electric crossover, which is the future derivative model of the well-received Porsche Taycan sedan on the market. Based on the Mission E Cross Turismo concept shown back at the 2018 Geneva Motor Show, this more practical version of the electric car will be launched this year.
Compared to the Taycan, the Taycan Cross Turismo will be a more spacious and versatile car. A completely new roof line has been developed for it, complete with roof rails, a roomier second row and a larger trunk to make the car ideal for an active lifestyle. A car that is perfect for both urban and rural environments.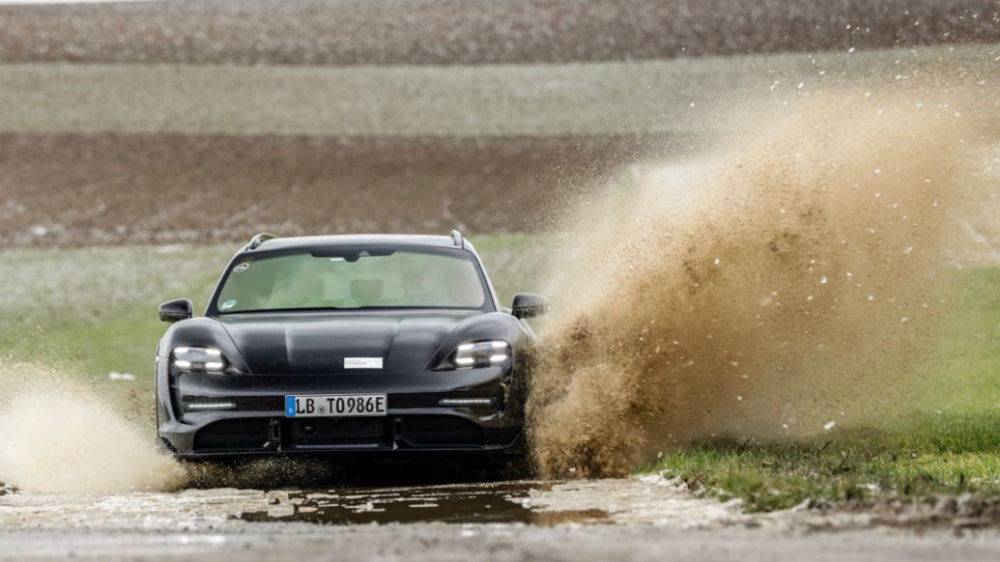 "With the Taycan Cross Turismo, we wanted to offer a little more space, a little more flexibility and versatility," commented Taycan lineup manager Stefan Weckbach during Porsche's winter test of the all-electric crossover.
Porsche also increased ground clearance and optimized the suspension system, and added a special CUV driving mode to improve stability, performance and off-road dynamics.
In its first full year of production, more than 20,000 Taycan were delivered worldwide. Now the appeal of Porsche's first all-electric sports car will continue to grow, reaching a new group of customers who want to tackle easy off-roading without difficulty.