Skoda has published new video and pictures of the electric crossover ENYAQ iV, choosing for them the most beautiful locations of the Czech Republic, Karlovy Vary and Ore Mountains.
Popular Czech spa surrounded by mountains was not chosen by chance. It is in this environmentally friendly place, the company wanted to emphasize what created the zero-emission electric car. In addition, Skoda was able to demonstrate that its new model is equally well suited for the streets of old towns and serpentine mountain roads.
Recall that the electric car boasts a cruising range of 520 kilometers on a single charge. Another advantage for colder months is that the ENYAQ iV interior heating is carried out with a heat pump, which saves energy and therefore helps to increase the practical driving range of the car up to 30% compared to conventional heating systems.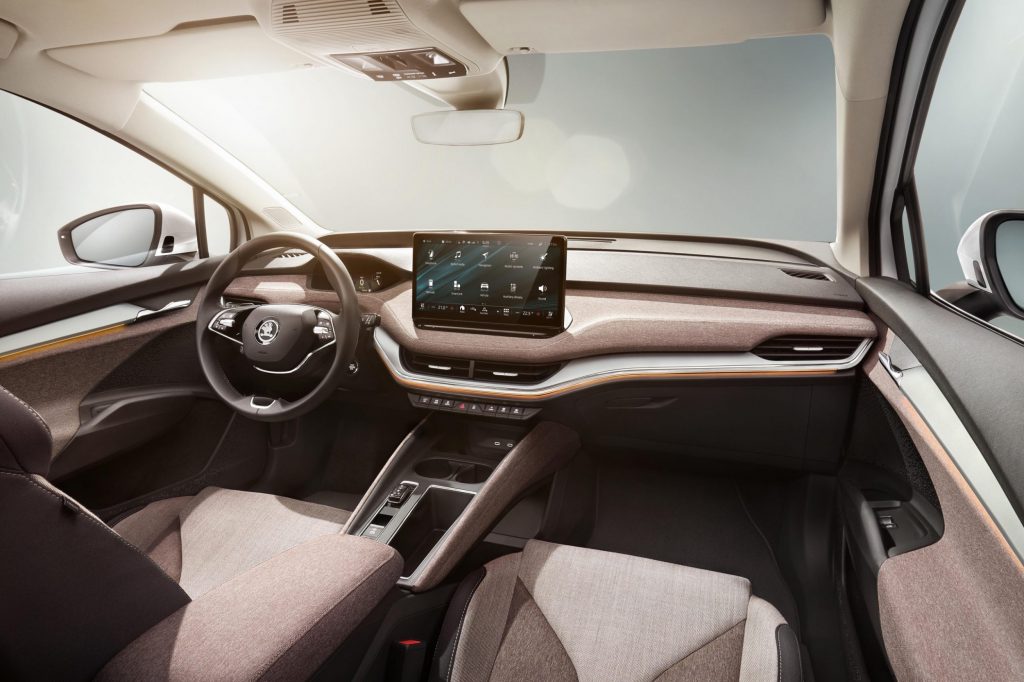 Also ŠKODA ENYAQ iV not only saves energy in practice thanks to a heat pump, but can also generate it through recuperation. The car can operate as a power generator at the right time: electricity is generated by converting the kinetic energy released during braking. The ENYAQ iV has paddles under the steering wheel that allow the user to set the intensity of regeneration. Descending from the Ore Mountains to the town of Karlovy Vary, the ŠKODA ENYAQ iV with a guide behind the wheel demonstrates how energy recovery works.