Tesla has officially started taking orders for its electric cars in Israel, listing lower-than-expected prices on its website.
The long-awaited entry into the Israeli market comes less than a month after the Ministry of Transportation officially approved the import of the American manufacturer's electric cars into Israel.
Customers can now officially order Model S, Model X and Model 3 models from the company's website. Deliveries of the popular Model 3 will begin in late March, and the Model S and Model X will begin in the fourth quarter of 2021.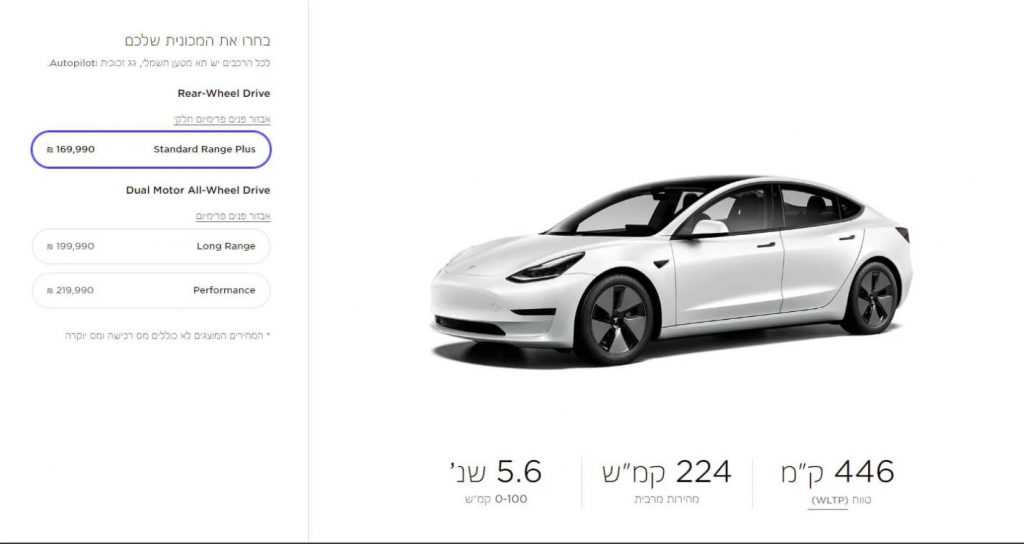 The Tesla Model 3 Standard Range Plus will be the cheapest model sold in the Iƒsraeli market. It costs 169,990 shekels (about $51,500) excluding taxes. Including taxes, the car will cost 179,213 shekels (about $54,300).