Fans of the fantasy saga and the series of games about "The Witcher" will surely be among the first in line to buy a new Tesla Model S 2021, because, as promised earlier, the company will provide an opportunity to play the iconic computer game The Witcher 3, directly in the electric car.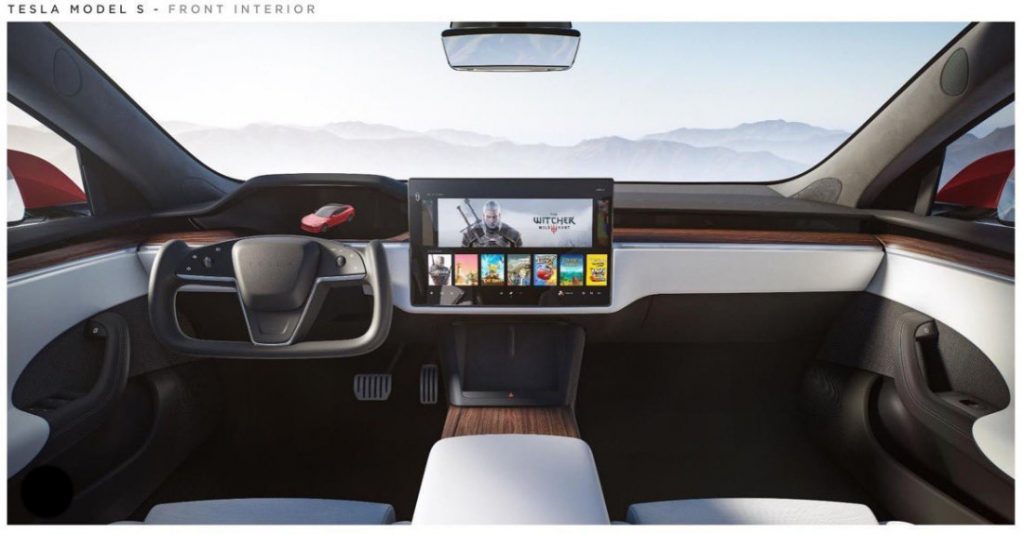 In addition to it, gamers will be able to play and another no less famous video game Cyberpunk 2077, the creators of the same "The Witcher.
Owners of the new Tesla Model X/S will be able to play powerful gaming games thanks to the 10 teraflops computing power of the onboard computer, which works on a par with game consoles.
Elon Musk has already announced these capabilities for the new electric cars, but it is still not clear the mechanism for playing the game. In addition, many people are wondering whether they need any special original joystick to control them, because it is already known that the new models are compatible with wireless devices.