The new all-electric SUV concept has a huge battery pack, an elegant and aggressive design, and retractable solar panels for autonomous power. And if you want more range and drive power, you can add two extra wheels and a battery pack that assemble as a self-balancing dolly, making the car all-wheel-drive.
The novelty turns out to be a mix of a military vehicle, a raised sports pickup, and the faceted concept cars that are often shown at auto shows these days. Although this is a creative consulting company, they claim to be capable and have all the tools to execute the entire program from concept to finished commercial product. Not only can their idea become a reality, but it is likely to be one of the most successful advertisements/campaigns of this century. It's a Thundertruck with a difference, and it will make millions of dollars for its owners. The creators of the Cyber Truck believe it will be the future of trucking.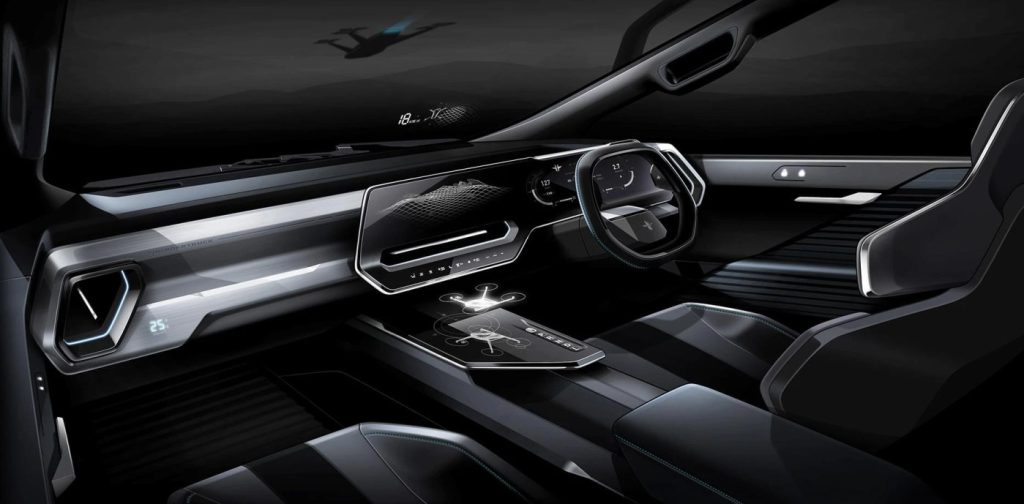 It has a range of 644 kilometers, a twin-engine 4×4 transmission that produces 800 horsepower and 1,085 Newton-meters of torque. They say this allows it to accelerate from 0 to 100 kilometers per hour in just 3.5 seconds. It also weighs only 2,776 pounds and has a low center of gravity, allowing it to drive like a sports car on rough terrain.
The range extender is an optional set of wheels, motors, and a 30 kWh battery pack that attaches to the rear of the Thundertruck and turns it into a 940-horsepower 6X6 all-terrain vehicle with a claimed range of 900 km on a single charge.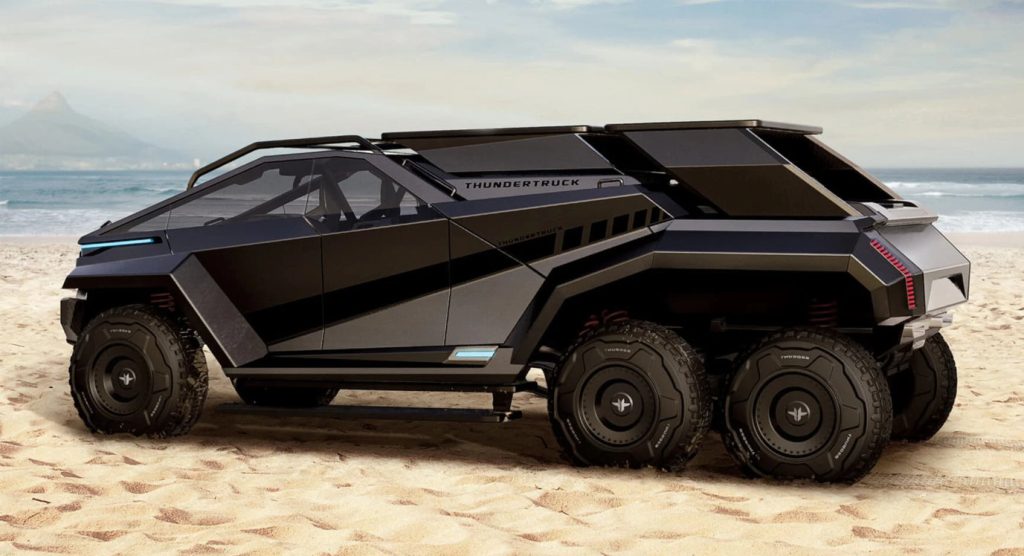 The Thundertruck can be turned into a four-wheel drive vehicle thanks to a self-balancing, locking range extender. The Thundertruck is also equipped with a folding "bat wings" canopy – solar panels on the roof made of flexible photovoltaic cells that can be folded down to get some shade and recharge the battery. The most impressive part of any vehicle is its design, but the designers don't have the last word, and on their website they state: "Thundertruck is not your grandfather's pickup truck. In fact, it's still nobody's pickup truck.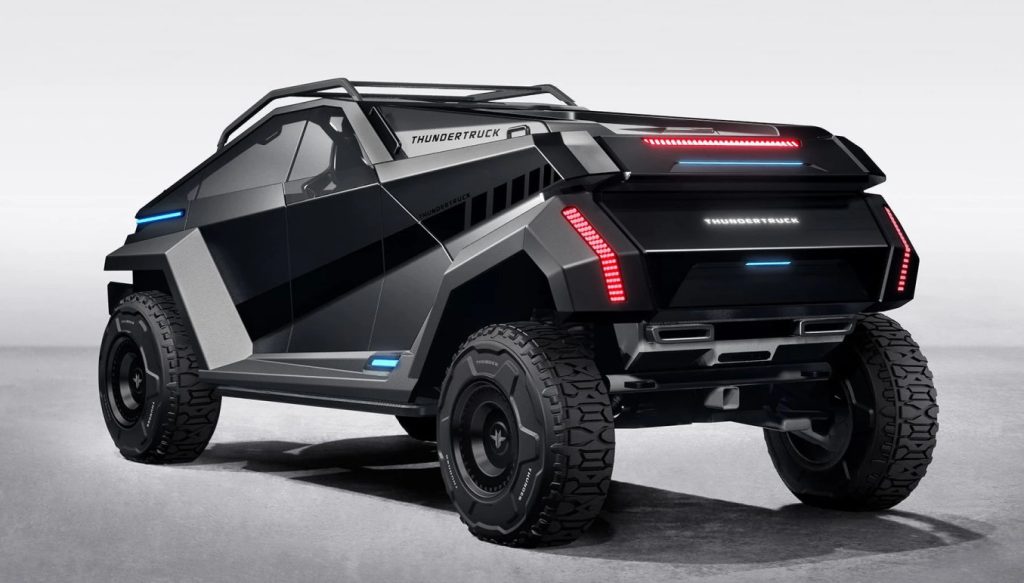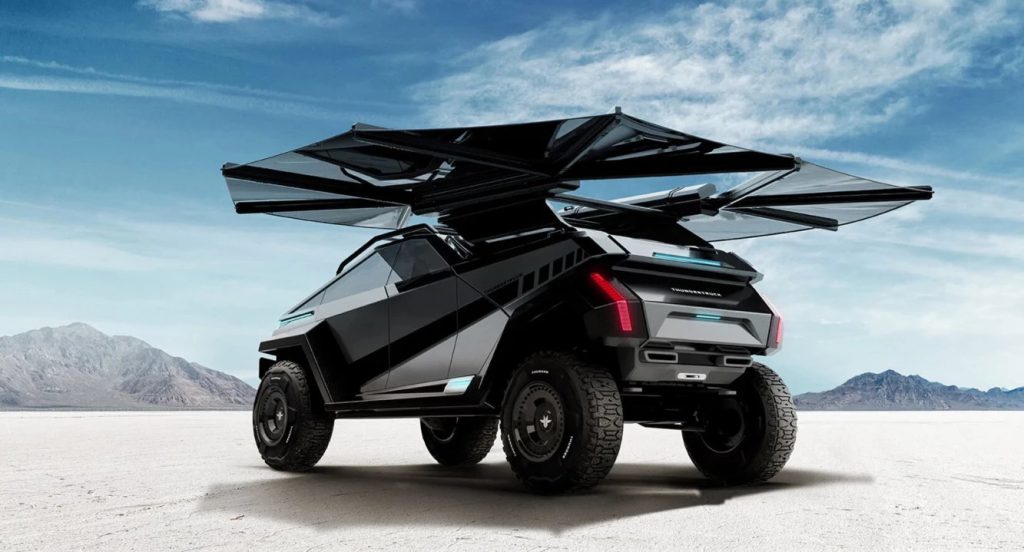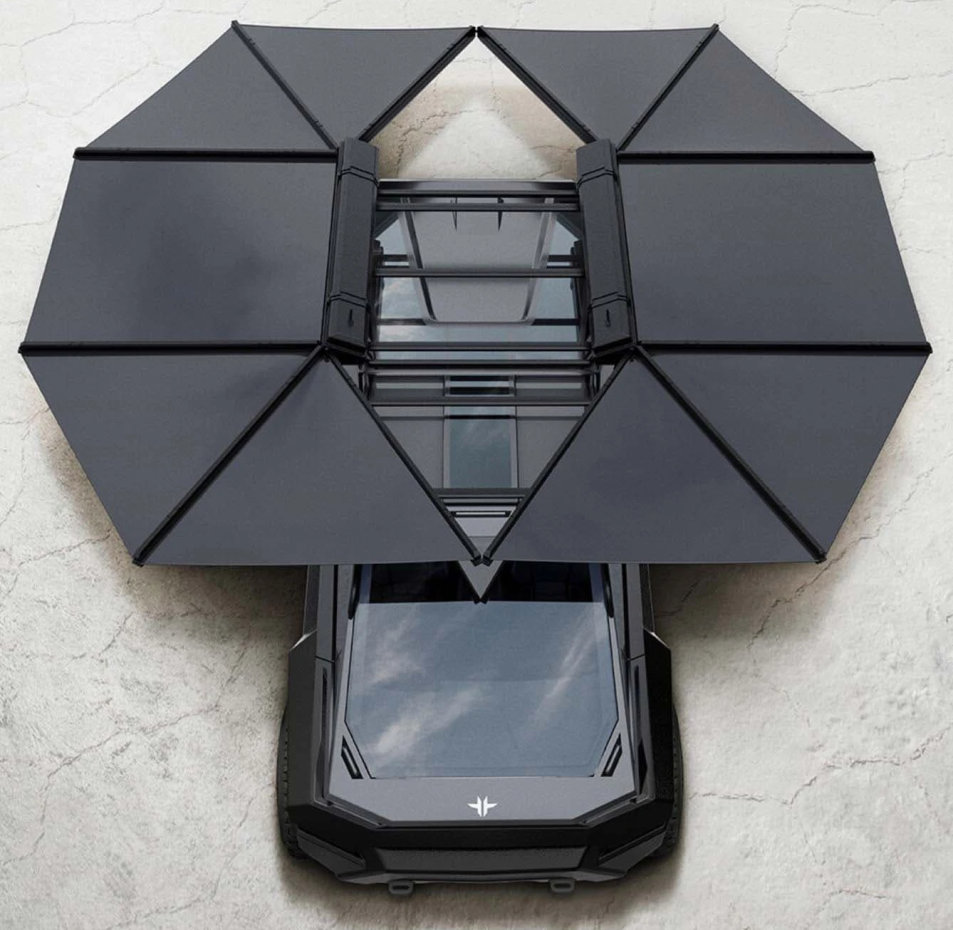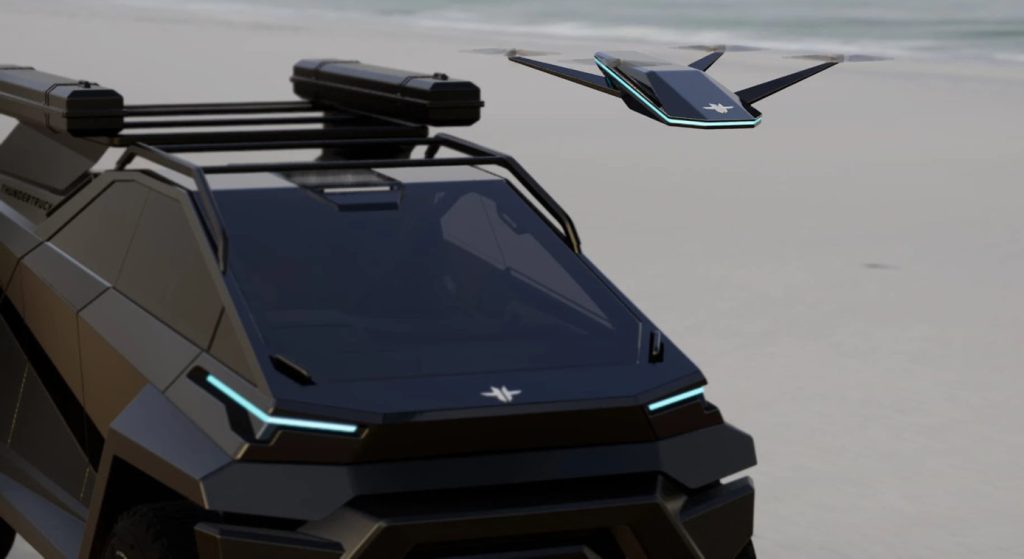 Source: newatlas.com
Prepared: evehiclesdb.com