Desctiption
Specifications
Super Soco CUX
The Super Soco CUx is the latest innovative electric scooter from the Super Soco brand. It is a second-generation scooter, which is more advanced than the TS and TC scooters.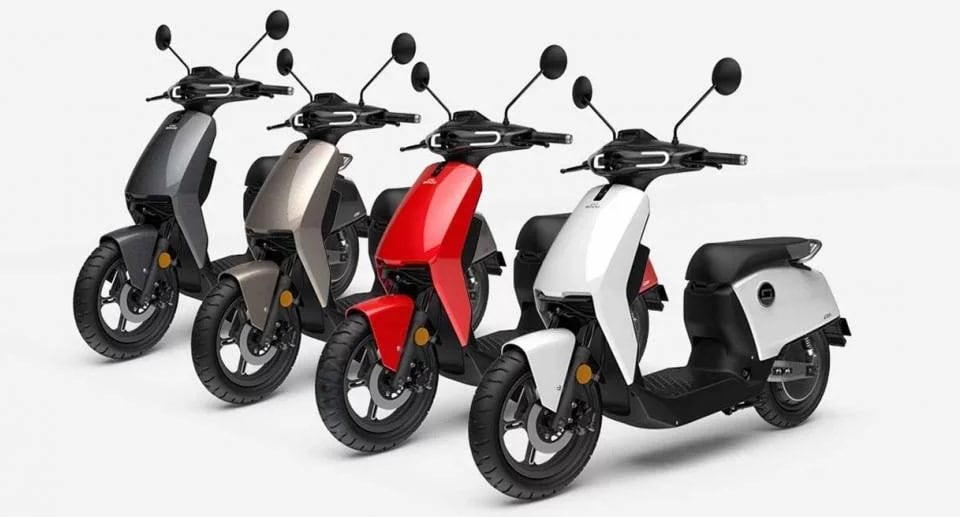 The CU-x is the new version of the CU. Instead of 4 battery options (I, II, III, and IIII), the scooter is available with a single high-quality 30 Ah lithium battery that provides the scooter with a range of 80 km. The battery is removable and can be charged outside of the scooter.
The batteries in the CU-x are the same type as those in the Tesla Model S. The fast charging time is 3.5 hours.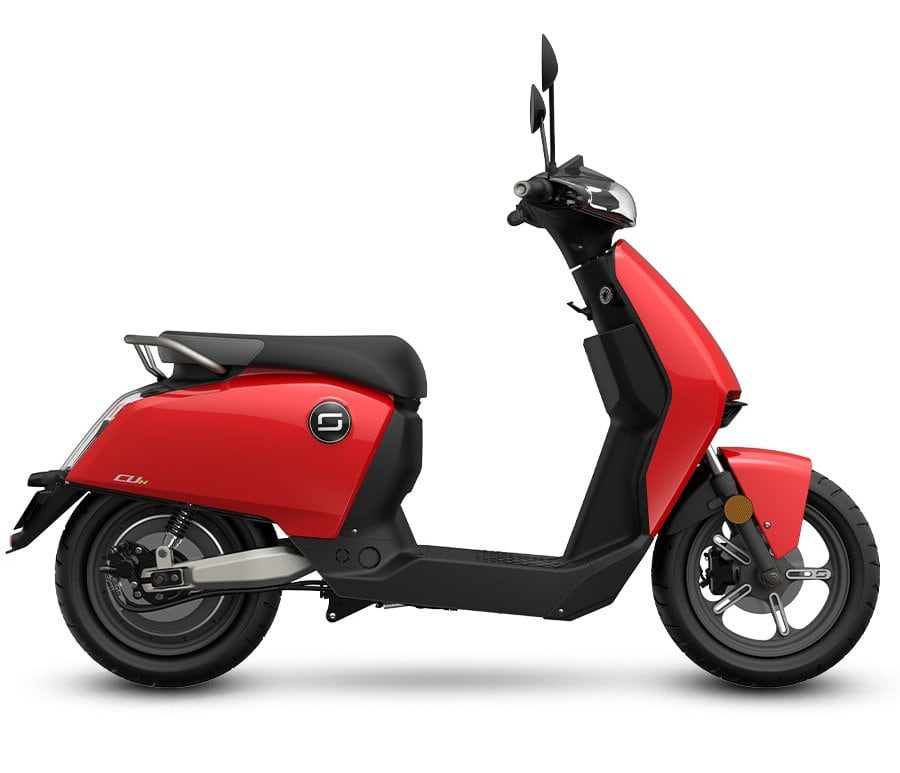 The scooter has a powerful 2800-watt (maximum) Bosch electric motor, which provides fast acceleration. The engine has 115 Nm of torque.
Full HD camera with night vision Super Soco CUX
The scooter contains a full front HD camera with night vision. There are many sensors on the scooter, including a G-force sensor that automatically activates the camera and sends video to your cell phone.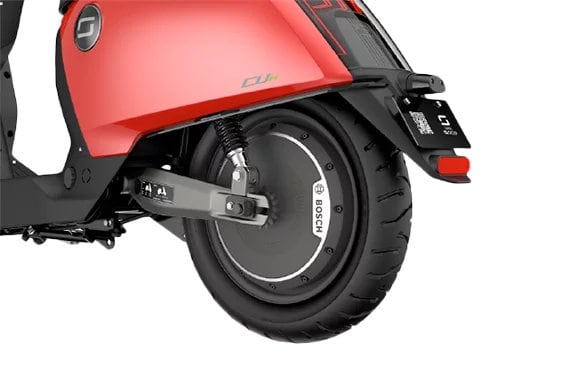 The scooter has front and rear disc brakes with EBS that allow the scooter to stop at 1.8 meters at 20 km/h.
The scooter contains many innovations, including a high-resolution panel, a U-shaped LED unit that offers a visibility range of 75 meters, a USB docking station, and more.
Super Soco CUX Control Panel
The buddy seat compartment can be opened with a wireless remote key. The compartment provides access to the battery and offers a storage compartment.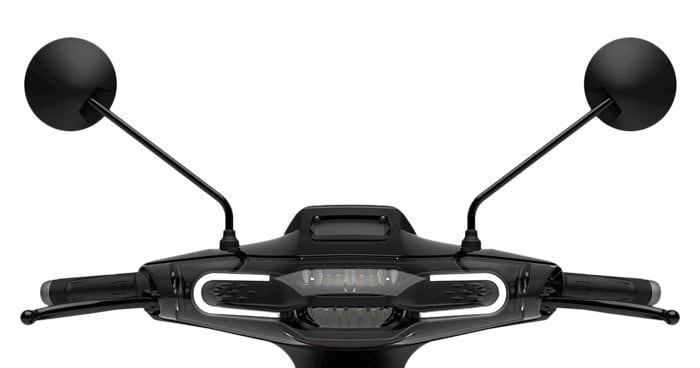 Smart Scooter Super Soco CUX
The Super Soco CUx is a true smart scooter that connects to your smartphone to access scooter apps and information such as speed and battery status.
The scooter is available in many colors.
| | |
| --- | --- |
| Engine | |
| | |
| Max. Power: | 2788W |
| Motor Type: | Electric Motor |
| Manufacturer:BOSCH | BOSCH |
| Power Management: | FOC Vector Controller 3.0 |
| Max. Torque: | 115N·m |
| Max. Climbing Angle: | 15° |
| | |
| Measurements | |
| | |
| Wheel Base | 1320mm |
| L*W*H: | 1782x318x1087mm |
| Seat Height: | 720mm |
| Ground Clearance: | 140mm |
| Front Wheel: | 90/90-12inches |
| Rear Wheel: | 90/90-12inches |
| Seats: | 2 |
| Max.Loading Weight: | 150kg |
| | |
| Batteries | |
| | |
| Max.Range: | 75-80km Per Battery |
| Battery Type: | Lithium |
| Battery Capacity: | 60V/30Ah |
| Charging Time: | 7Hours |
| Charger: | 90V-240VAC |
| | |
| Features | |
| | |
| Lights: | LED(front, rear, flashing) |
| Display: | LCD |
| Remote key: | 2 pieces |
| | |
| Color Options | White, Red, Silver, Grey, Dark gold, Cobalt Blue, Charcoal gray |
| | |
| --- | --- |
| Brand | Super Soco |
| Model | CUX |
| Motor power | Electric |
| Maximum power, kW | 2.8 |
| Maximum power, kW/h | 1.8 |
| Maximum torque, Nm | 115 |
| Battery type | Lithium |
| Charging time, hours | 7,0 |
| Top Speed, km/h | 65 |
| Weight, kg | 150 |
| Power reserve, km | 80 |